Tennis: the hungrier, the better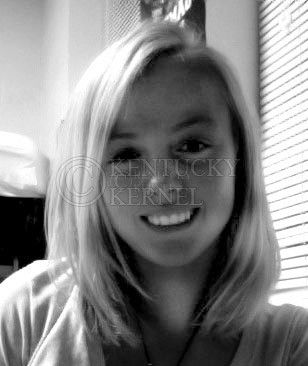 Column by Khristina Blajkevitch. Email [email protected].
6:30 a.m. — Wake-up
7:30 a.m. — Breakfast
9-11 a.m. — Track Workout
11-11:30 a.m. — Stretching
12 p.m. — Lunch
1 p.m. — Rehab with trainer
2:30-4:30 p.m. — Practice
4:30-5:30 p.m. — Weights
7 p.m. — Dinner
10:30 p.m. — Bedtime
This is the schedule of 18-year-old American professional tennis player Ryan Harrison. Dubbed as America's future of tennis, Harrison is currently ranked No. 128 on the Association of Tennis Professionals Tour, making him the highest-ranked 18-year-old in the world.
To the outsider, the life of a professional tennis player may seem like a dream. You are always in the warmest and exotic of places. Tournaments are played from New York to Paris and from Melbourne, Australia, to Dubai, United Arab Emirates. After matches, people are falling over trying to catch your sweaty wristband or get your scribbled autograph. Male fans think you're beautiful; female fans think you're irresistible.
On top of that, some of them become models, like Maria Sharapova, or marry them, like Andy Roddick did, while others achieve godlike status around the world, like Roger Federer. I don't know about you, but I would kill for a life like that.
So why doesn't everyone become a professional tennis player?
Something tells me the answer has to do with that not-so-glamorous daily schedule Harrison provided me with.
"It took a lot of hard work and dedication from a young age, along with talent, a drive and hunger," he said.
Even with his achievements to date, Harrison is not yet satisfied with his career and has a long way to go.
"I want to be No. 1 in the world. I want to win Grand Slams, and I want to lead the U.S. team to a Davis Cup win," he said. Yes, that sounds like hunger to me.
Sophomore UK tennis player Jessica Stiles grew up playing tennis with dreams of becoming a professional.
"I didn't think about playing college tennis," she said about playing while growing up.
At age 13, her family moved from New Jersey to Florida for six months for her to train and pursue her career. By 17, she realized that NCAA Division I tennis was in her cards.
Turning pro for teens is risky because as soon as they accept money from tournaments, they lose their eligibility for a college athletic scholarship.
In Stiles' opinion, "You need to be able to make sacrifices. It takes a really strong person who's OK with being alone, with no one there for them and OK with being in different cultures. Not everyone can do it."
With that mindset, Stiles has not given up on her childhood dreams and plans to play professional tennis as soon as she graduates from UK.
Although Harrison and Stiles play on different levels, they gave me similar answers on what they thought it takes to become a top professional tennis player.
From what I gather, behind the glamour and fame that we see of a tennis player's lifestyle, there is a lot of hard work, dedication, sacrifice and a constant inexplicable hunger behind every minute of their lives. It takes someone special to do the job and, ultimately, success in this profession comes from within a person.