DanceBlue joins campus for one cause: the kids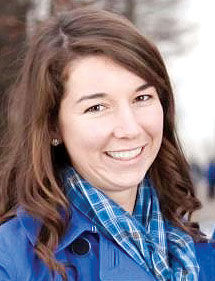 If a single fact could serve as a testament to the caliber of students who attend UK, it would have to be this year's DanceBlue fundraising total — $834,424.57 — which will benefit the Golden Matrix Fund at the UK Pediatric Oncology Clinic.
Despite the inclement weather, which cut the 24-hour dance marathon to 12 hours, dancers adopted the mentality of "half as long, twice as hard." Although most dancers understood the severity of the weather and realized that the postponing was necessary, Twitter and Facebook were filled with dancers mourning the loss of 12 hours of the marathon.
Not once did I hear a dancer admit he or she was happy to have a chance to sleep after a week of midterms, or secretly excited to not have to stand the entire 24 hours.
In fact, several groups began dancing when the marathon was originally scheduled to start in order to dance the entire 24 hours.
Since its beginning in 2006, DanceBlue has raised more than $3.5 million for pediatric cancer. While this incredibly impressive sum of money should be commended, DanceBlue reaches far beyond the monetary support it is able to provide for the UK Pediatric Oncology Clinic.
Perhaps the most impressive accomplishment of DanceBlue is that each year the DanceBlue experience grows, not only through money raised, but also through excitement and support on all corners of campus, throughout the Lexington community and to members of the "Big Blue Nation" across the country.
Few experiences bring together the entire UK campus like DanceBlue. Whether participating as a dancer, volunteer, committee member, morale team leader, chair or spectator, everyone in Memorial Coliseum on Saturday was a member of the DanceBlue family.
In light of recent columns in the Kernel advocating for and against the merits of UK's Greek system, I would like to invite students on both sides of the argument to take a close look at DanceBlue.
For 24 hours, we forgot about the lines these writers seem so eager to divide students on, and join together to dance for one reason: the kids.
It is this fervor of all students for such a worthwhile cause that remind us, first and foremost, we are all members of the Big Blue Nation.
The things that unite us are far greater than the things that divide us. More than anything, DanceBlue shows what incredible feats UK students can achieve when we stand and work together for a common cause.
On behalf of the students and dancers, I'd like to extend a huge thank you to all of the DanceBlue chairs, committee members, morale leaders, dancers, volunteers, spectators and everyone else who made this fantastic experience possible.
I can't wait until #DB13!