Stop 'sweat' in college sports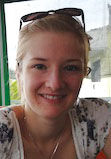 Wildcats are taking down their brackets this week with a sense of pride and satisfaction that only the NCAA National Championship can bring. We've got the No. 1 player in the nation, on the No. 1 team and we just won our eighth national championship; those are some exciting numbers.
But how do we measure up in the arena of human rights? It turns out that UK keeps stats on this as well, through our athletics department and the division of Collegiate Licensing.
Our sports teams use a lot of apparel between jerseys, training gear and coach and staff attire. To ensure that our university isn't supporting sweatshops, UK contracts the Fair Labor Association, through the Collegiate Licensing Company, to monitor factories producing UK apparel.
The FLA is responsible for conducting reviews of factories by visiting the sites and observing working conditions to ensure companies are not discriminating against minority or female employees, employing children or using violence to control employees, among many other concerns.
The FLA is a flawed organization despite its seemingly noble purpose. The FLA has come under fire for poor reporting habits, ignoring reports of rights abuses and systemic conflicts of interest.
The Board of Directors even includes representatives from those companies being monitored for labor violations. Allowing companies to monitor their own labor abuses is like allowing players to call the fouls they make on other players. This may be fine for a pick-up game in the community court, but at the level of a global and wealthy corporation like Nike (think Final Four of the NCAA tournament) outside referees are needed.
Now, if those referees also happen to be employed by oh, let's say, the University of Louisville, could anyone be really sure a fair game had been played?
But the FLA isn't monitoring a game, they are responsible for ensuring real human beings are not abused simply because they are poor.
As Kentucky's flagship institution and a leader in college sports, UK has an opportunity to set the standard for how universities do "good" business.
The FLA does not work and we should not be spending money on a failing system. Even our competitors, like U of L, UNC and Auburn are using a different method: the Worker Rights Consortium.
Rather than being led by corporate representatives, the WRC is led by students, experts in international and labor law and representatives of charitable organizations.
The WRC is a direct line between factories and universities, reducing lost and misleading information which plagues the FLA and would give UK the power to make informed decisions in our business practices.
As a student and a sports fan, I'm calling on our administrators and our Wildcat community to switch to the WRC and institute higher standards for UK's partnerships.
We are on the road to having the best sports program in the nation and moving toward a "sweat"-free future is an essential part of that goal.