UK volleyball ready for weekend action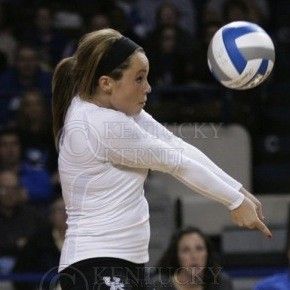 By Nick Gray | @KyKernelGray
UK volleyball begins a busy weekend by hosting an interactive open practice on April 19 in Memorial Coliseum.
The practice will start at 4:30 p.m. and last approximately 90 minutes.
During practice, special programs about the game of volleyball will be made available for fans who attend.
"We are committed to growing the sport of volleyball here in Lexington and Central Kentucky," UK head coach Craig Skinner told UK Athletics. "We've seen a real passion to learn more about the game we love here and the team and staff are really looking forward to this event."
Following practice, Skinner and his staff and players will invite fans to attend a reception where they can interact with the team and take part in a Q-and-A session with the 2013 squad.
Reservations for the event were still being accepted Thursday.
Saturday, the Cats will travel to West Lafayette, Ind. to face Ball State and Purdue on the campus of Purdue University.
UK will play games at Purdue for the first time since the Round of 16 defeat to Penn State last December.
In the spring, UK defeated Illinois at Memorial Coliseum before traveling to Louisville the next week for the KIVA Collegiate Tournament, where the Cats won all three games, including a match against the Cardinals.
Last weekend, UK defeated Xavier, Indiana and Ohio State in the Circle City VBS Collegiate Tournament in Indianapolis.
The times for Saturday's matches have not been announced.