Continued pay, benefits for UK professor who resigns amid allegations of sexual harassment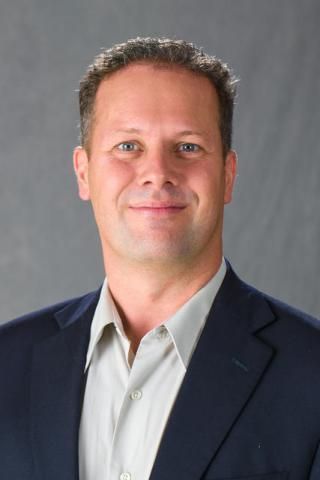 Amid a university investigation of alleged sexual harassment by UK associate professor of entomology James Harwood, UK and Harwood came to a resignation agreement that would allow the professor to continue receiving pay and benefits until August 31.
According to records obtained by the Kentucky Kernel through an open records request, the Office of Institutional Equity and Equal Opportunity has been conducting an investigation of Harwood's conduct based on sexual harassment allegations, which Harwood has denied.
"I was not found guilty, the case is closed and I will be resigning, effective 31 August 2016, for family medical reasons," Harwood wrote in an email to the Kernel.
UK Discrimination and Harassment defines "sexual harassment" as: "unwelcome sexual advances, requests for sexual favors, or other verbal or physical behavior of a sexual nature."
The university and Harwood reached an agreement "to resolve (the) matter without the need for further cost or expense," according to the university records.
The terms of the agreement include:
Harwood will tender his resignation, effective as of August 31, 2016.  The resignation is irrevocable.
The university will not initiate proceedings to revoke Harwood's tenure.
Harwood shall continue his employment and receive $109,900 annually and shall receive benefits afforded to regular, full-time faculty until — the set date of August 31, Harwood gains employment elsewhere, or Harwood submits a letter of resignation with an effective date prior to August 31.
Harwood and his family will receive health benefits from the university through Dec. 31, 2016, or the date Harwood starts his new job — whichever comes first.
Harwood shall not have direct contact with university faculty, staff or students except for necessary, work-related communications made via electronic mail.  Other forms of communication, should they be necessary, will be directed to fellow entomology professors Subba R. Palli and John Obrycki.
Harwood shall not be on campus except for health care related services for him or his immediate family.  If he needs to be on campus for some other reason, he must submit a request in writing to Associate General Counsel Timothy West.
Harwood signed the agreement Feb. 26 and tendered his resignation from the university, which goes into effect August 31.
The university declined to comment on the situation.
The Kernel will update this story as more information becomes available.
Will Wright contributed to this report.