Glow in the dark sidewalk in the works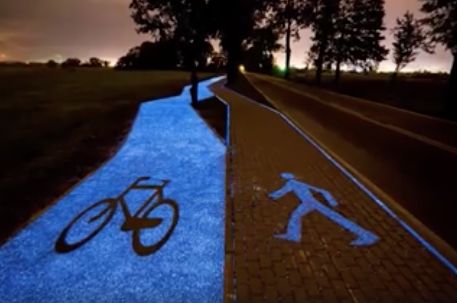 Biking at night will soon be much safer thanks to a new development by European tech firm TPA SP. Z O.O, who designed a glow-in-the-dark sidewalk and bike path to prevent nighttime bicycle accidents.
A video by NowThis (seen above) explains that the sidewalk, powered by the sun, is created by synthetic 'luminophores' that capture the sun's energy during the day and emit blue light in the dark. Paths can glow in different colors, and the glow lasts up to 10 hours.
The technology is expected to move to different cities, and they might even begin to show up on college campuses. The company will determine their next moves after seeing how the path fares over winter.