UK police investigating racial bias harassment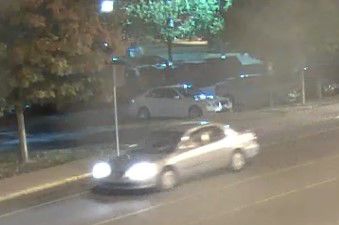 The UK Police Department issued a crime bulletin Friday evening warning students of a racial bias harassment incident. 
In the campus-wide email, police said a female student was walking at 10:26 p.m. Thursday on Huguelet Avenue between Rose Street and S. Limestone Street when two white males in a silver four-door car drove past her and threw water on her and made a "derogatory racial slur."
Police think the car is the same one involved in similar incidents in The 90 area. Earlier on Thursday, drivers of that car threw water on other students. 
Anyone with information about this case can contact UK police at (859) 257-8573.
Anyone who has been a victim of violence or wants to end violence on campous, the Violence Intervention and Prevention Center can be reached at (859) 257-3564.
UK police offered the following safety precautions: 
If you see something, say something. For emergencies, call 911.

Be an active bystander.  If you think someone is at risk for sexual assault, consider it an emergency and get involved.

Report any bias incidents to the Bias Incident Response Team;  the form can be accessed at

http://www.uky.edu/StudentAffairs/VIPCenter/support_bi.php

; If you experience bias, hate, or identity-based incidents, please access support through the Bias Incident Support Services housed at the VIP Center.

If you experience identity-based violence please report it to the UK Police Department.
Carry a cell phone to be able to call for help in emergencies.

Download and use the

LiveSafe

Application
Request a FREE SAFECATS student safety escort or coordinate after-hours on-demand bus service during the fall and spring semesters by calling (859) 257-SAFE(7233).