Keeneland's Emeritus Bugler dies at 87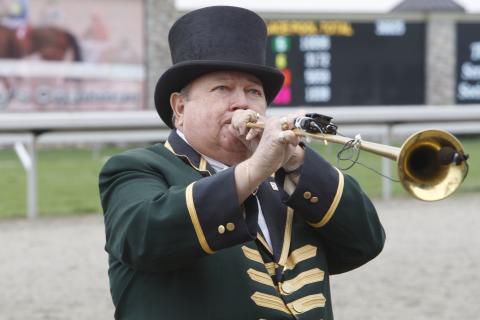 George "Bucky" Sallee, Keeneland's Emeritus Bugler, has died at age 87. 
As reported by LEX 18, Bucky played the "Call to the Post" more than 10,000 times in his lifetime. He also played trumpet and saxophone in addition to the bugle, and he has performed with Jerry Lee Lewis and Charlie Daniels.
Sallee is survived by his wife, son, grandchildren and great grandchildren.
Funeral services will be held at 11 a.m. on Thursday at the Georgetown First United Methodist Church. Visitation will be 4-8 PM Wednesday. 
To see the full report by LEX 18, click here.