Underground UK: Over the 'hurdle,' Kentucky Horse Park celebrates 40 years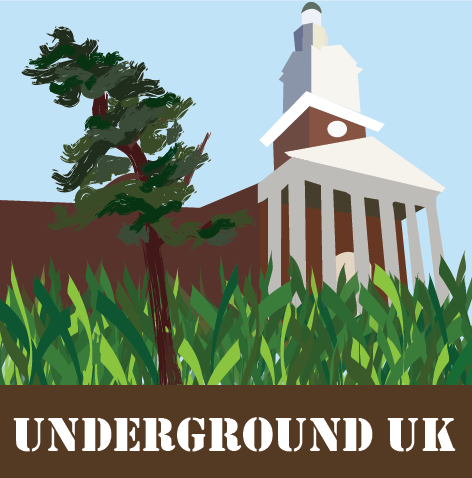 The Kentucky Horse Park is galloping into its 40th year anniversary with a celebration featuring a variety of horse themed events throughout spring and summer.
"We represent Kentucky's best known and best loved product – the horse," said Lisa Jackson, KHP's director of public relations and communications.
The anniversary festivities started with an open house on April 2. During the open house, visitor's usual $20 admission was half-priced, and free cupcakes were be available. The event was the first of a series and included the opening of an exhibit dedicated to the contributions African Americans have made to horse racing. The permanent exhibit is called "Black Horseman of the Kentucky Turf" and will be located in the International Museum of the Horse.  
KHP will also be hosting an unveiling of a sculpture of the military horse Sergeant Reckless. The life-sized sculpture will honor Sergeant Reckless who was trained to carry supplies and ammunition to soldiers during the Korean War without the assistance of a soldier. The unveiling will take place May 12 at 1 p.m. 
Other events a part of the celebration are a Kentucky Derby and Horse Park tour which includes lunch and travel and a 5K/10K where participants will receive a commemorative t-shirt. The Kentucky Derby and Horse Park tour is every Thursday from now until May 3 and the 5K is on July 21. 
Visitors to the park can also enjoy daily shows detailing the history of Kentucky's horse industry. The shows include "Hall of Champions," "Parade of Breeds" and a "Draft Horse Demonstration." Visitors can take a horse-drawn trolley tour ride which is included with the price of admission.  
KHP is the first of its kind and is "world renowned," according to Jackson. 
The park has 140 horses at any given time but hundreds more come through the park annually for horse shows and other events. The park owns some of the horses as well as gets loans from breeders wanting to display rare breeds, Jackson said.
"So many people grow up in cities today and they never have the opportunity to get up close to a horse and it's that experience that they can enjoy," Jackson said.
KHP is located on Iron Works Parkway and is open from 9 a.m. to 5 p.m. every day. More information can about events and attractions can be found on KHP's website. 
"We've done our part to promote the Kentucky Horse Industry," said Jackson. 
Discover the horse capital of the world by experiencing some of the finest thoroughbreds and horse racing legends the state has fostered throughout the years by celebrating an anniversary for the park.