Tips to Gift Your Child With Tech Safely This Holiday Season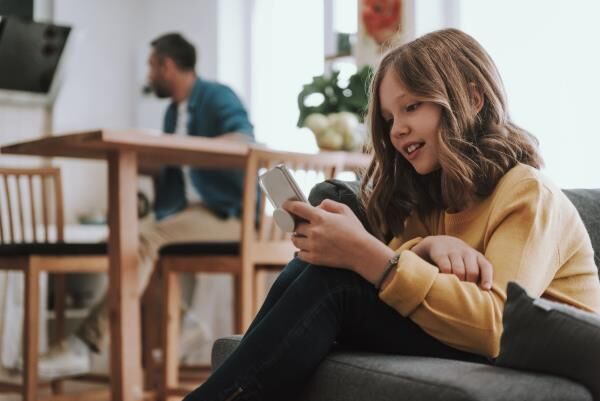 (StatePoint) Are you wondering if this is the right year to gift your child a smartphone for the holidays?
While age may seem important, maturity levels play a big role in letting you know if your child is ready to handle the responsibility of owning a connected device. It's always important to weigh the pros and cons.
The benefits of a smartphone and internet access are that they offer a wealth of educational opportunities for students. Children are early adopters of the latest technology and in many cases, can absorb and digest information easier and much faster than adults.
The downside is that children have access to everything on the internet, including potentially inappropriate content.
The good news is that there are many safety and monitoring apps and tools available, some at low or no cost to you. For example, T-Mobile offers Family Mode, an app that allows the primary account holder to monitor a child's internet access when the app is downloaded on the device. T-Mobile also offers Family Allowances, an app that for a small monthly fee, allows you to assign allowances for the number of minutes, texts, downloaded content and money spent on downloadable apps. It also allows you to block your child's use of their devices during certain times of the day, such as school, during homework, dinner time or at night.
Google Family Link is another option that is free of cost and provides you with the ability to monitor your child's web activity, limit daily phone access, and approve or decline downloadable app purchases. You can also check with your internet provider or wireless smartphone provider to see what child safety features are available with your current plan.
If your child isn't quite ready for a phone, but you still want to have the ability to monitor and communicate with them, a connected smartwatch may be the next best option. T-Mobile recently launched SyncUP KIDS Watch, which features real-time location tracking, talk and text with approved contacts only, virtual boundary alerts, silent mode to use during school, and a help button that alerts pre-set emergency contacts when pushed. It has safety feature that parents want, but is also fun for kids, with a camera to snap and record moments, plus interactive games. To learn more, visit t-mobile.com.
Having safety tools and features available at the swipe of your fingertips will put your mind at ease and help create healthy habits when your child navigates the digital world, with or without you around.
Photo Credit: (c) YakobchukOlena / iStock via Getty Images Plus