Add Meaning to Thanksgiving by Running a 5K To Supports our Troops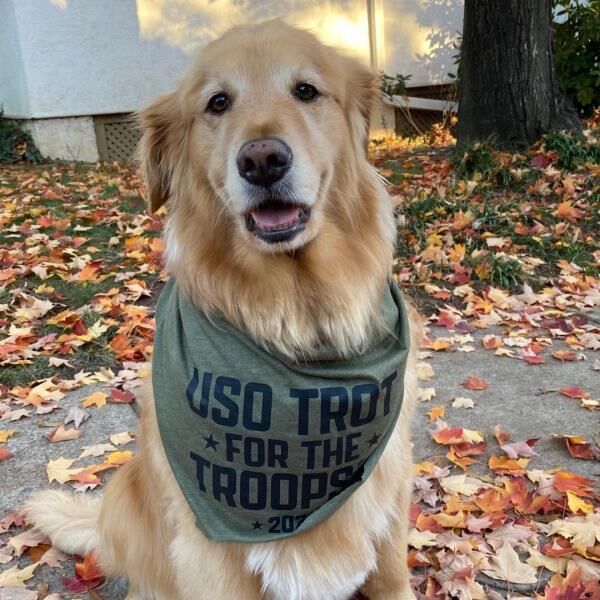 (StatePoint) Looking for a fun and meaningful way to work off some of that Thanksgiving dinner?
While 5K races abound this time of year, runners, walkers, bikers and even swimmers of all levels will want to put the USO's Trot for the Troops on their list. Open to all, this worldwide virtual 5K helps bridge the distance for military families separated by deployment, offering service members a creative way to connect to their families during the holidays.
Your participation also helps support the USO during the holiday season as it fulfills its mission of keeping service members connected to family, home and country. Not only that, but participants are also free to run, swim or bike the 3.1 miles whenever they'd like between Nov. 20-28, 2021.
Here's how to register, along with a few tips to help you make the most of the experience:
• Have fun: Workouts are more fun with a friend, so grab a partner or team!
• Sign up early: Your race packet includes a T-shirt, a mystery gift, a finishers' medal and a downloadable bib.
• Pay it forward: Consider donating a race bib to a military service member when you register so that they can participate too.
• Get social: Share your race photos and times on the leaderboard and connect with service members in real-time. You can also share your USO Trot for the Troops Virtual 5K stories on social media to help spread the word by using the hashtag #USOTrot and connecting with runners worldwide.
• Collect 'em all: Already completed the USO Spring Break 5K, USO Four on the 4th 4-Miler and USO Run for the Brave 5K? Be sure to register for the final race in the 2021 USO Virtual Race Series no later than Nov. 28, and you'll receive a commemorative wall hook to display your race medals.
To register, visit bit.ly/usotrot.
While the holidays can be a particularly lonely time for our troops serving far from home, you can offer them your support this Thanksgiving by lacing up your shoes, enjoying the fresh air and sweating for a cause!
*****
Photo Credit: USO Photos