This story has been updated as of Sept. 26, 2023.
An 18-year-old man was shot and killed on the 800 block of South Broadway St. during the early morning hours of Saturday, Sept. 23., according to the Herald-Leader. 
The Fayette County Coroner has identified the victim as Dametrius Hampton. UK spokesperson Jay Blanton confirmed Hampton had "no affiliation" with the university.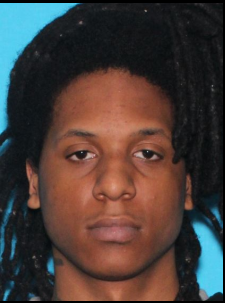 The Lexington Police Department was dispatched to the scene just before 3:30 a.m. Hampton was declared deceased at 4:14 a.m. 
When police arrived at the scene near Newtown Crossing Apartments, they found Hampton had been shot, according to LEX18.
It was confirmed by LPD that Hampton died at the scene as a result of his injuries. 
Jacolby Williams, 21, has been identified as the suspect according to a press release by LPD. 
He is considered armed and dangerous.
"Williams has active warrants for Murder and Possession of a Firearm by a Convicted Felon in connection with the homicide," the release said. "Detectives are asking that Williams turn himself in to police."
Police are asking the public to inform law enforcement if Williams is located. 
This story will be updated as more information is available.