Super Saturday is Coming December 18: What Shoppers Should Know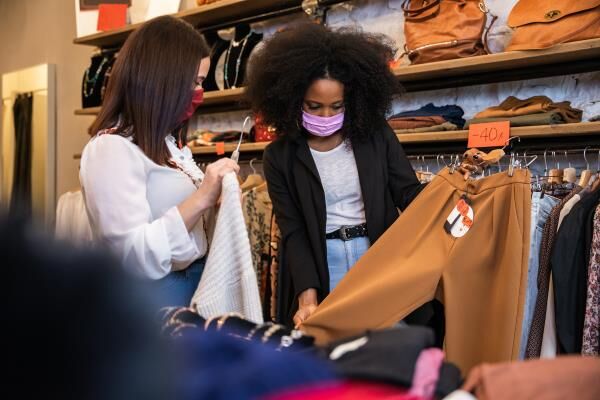 (StatePoint) With Super Saturday right around the corner on December 18, shoppers can benefit from knowing what to expect as they approach one of the busiest days of the holiday season. Super Saturday — or Panic Saturday as it is known to some procrastinators — is the last Saturday before Christmas, when many last-minute shoppers flood the stores to check off items on their gift lists.
However, if shoppers want to ensure they check everyone off their list, they will need to plan their approach to Super Saturday shopping carefully this season. As experts point out, despite continued concerns over COVID-19 variants, consumers are becoming more comfortable with in-store shopping this year than they were last year. According to holiday shopping predictions from Sensormatic Solutions, the leading global retail solutions portfolio of Johnson Controls, browsing may be difficult on December 18 due to busy stores, possible understaffing, and supply chain concerns.
Indeed, the best option for shoppers who know what they want to purchase this season is likely "buy online, pick up in store," known as BOPIS in the retail industry.
"Consumers have become more comfortable in stores again, and many will be heading out on December 18 to finish up their holiday shopping," says Peter McCall, retail services consultant, Sensormatic Solutions, Global Retail Consulting Practice. "The best advice I could give to consumers, and retailers alike, is to plan — their Super Saturday success depends on how well they've thought out their approach."
Here are several ways consumers can help ensure a safe and successful shopping experience this holiday season, according to McCall:
• As always, Super Saturday will be a crucial day for last-minute shopping. Shipping delays and early cut-offs will only complicate the matter. Shoppers who want to make sure all their gifts are in hand and arrive on time need to head to stores early, and plan accordingly.
• It's important to consider that store crowds are likely to be different than last year's holiday season. Black Friday shopper visits in 2021 saw a 47.5% increase compared to 2020, so consumers should also expect Super Saturday to once again be quite busy.
• BOPIS is a good choice because it guarantees items are in stock, simplifies trips and mitigates exposure to COVID-19 and the flu. In fact, 42% of shoppers say they'll use BOPIS for holiday shopping and 44% say they'll use curbside pick-up, according to Sensormatic Solutions' Consumer Sentiment Survey — 9 and 12% increases from 2020, respectively.
• Shoppers who want to casually browse should consider going to the store before Super Saturday. There are plenty of reasons to make a trip to the store this holiday season. Nearly two-thirds (65%) of U.S. consumers who plan to shop in-store this holiday season will do so for product-related reasons, like browsing for gift ideas or to see and touch products before buying, according to Sensormatic research.
This year's shopper experience is different than that of previous years, so proper planning is crucial to navigating the season and Super Saturday.
Photo Credit: (c) Loreanto / Stock.Adobe.com