Cousins could challenge draft's top spot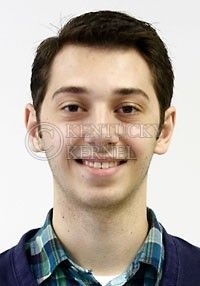 As the season has unfolded, the decision seems to already be made: No matter what, John Wall will be the No. 1 pick in June's NBA draft. But I can imagine one scenario where Wall (gasp) is picked second.
What if DeMarcus Cousins goes first?
I know, I know. After Saturday's win over Vanderbilt, Wall could sign, fly out, suit up and start in an NBA Sunday afternoon game.
Big Cuz isn't quite there yet. Even after a full season at UK and a light jog in the NBA summer league, it may take Cousins a while to become accustomed to The League.
But with every time he avoids a tantrum or dials up a did-he-just-do-that move in the post, it becomes more obvious that he's becoming one of the nation's most dominant big men.
And dominant big men with legitimate offensive moves (excluding Dwight Howard) aren't easy to find.
A lot about Cousins' game will leave some NBA scouts and GMs a bit unsure, especially because he's only played in 21 games-of-record since graduating from high school. But most of the questions surrounding him have nothing to do with his physical ability or natural talent.
As it has become well-known (and perhaps over-reported), it's all in his head.
Nothing wrong with that; he's 19 years old. Still, as an athlete of his stature, a lot is expected of him. He's expected to bite his tongue while getting shoved around in the post, oftentimes by more than one very large person at a time.
For a guy as big, strong and uncannily talented as Cousins, it's part of the game.
Sometimes, it catches up to him. He was called for a technical foul Saturday for exchanging a few non-kosher remarks with the referees. After the game, UK head coach John Calipari said Cousins deserved the technical for what he said. It was a freshman moment that caught up to him, and he deserved to be punished for it.
But this is far from what Cousins was at the beginning of the season. He was a bundle of dynamite, fuse already lit, just waiting to go off at some point in each game he stepped on the floor. Not to say the temper has been totally eradicated, but he's grown fast.
"Do you know how far he has come? He got punched in the head today and the official came over and said, 'I should have called it,' " Calipari said. "(Cousins) did not respond to it. DeMarcus is growing up. He is going to do dumb things at times, but out here with all those young guys, it's all freshman stuff."
Every time Cousins racks up a double-double without turning into Ron Artest, his stock rises.
It could reach as high as No. 1 under the proper circumstances.
As of today several teams with franchise point guards are on the outside looking in at the playoff picture. Perhaps the league's most talented and flashiest point guard, the Hornets' Chris Paul, may not make the postseason. So it's possible New Orleans could win the draft lottery.
What would they do?
Likely, a team in that position would trade the pick instead of drafting Wall — who is still clearly the most NBA-ready player in college. But the way Cousins has produced, an NBA GM would be foolish if he didn't at least consider taking Cousins first.
"He's a beast," Calipari said. "How about in 24 minutes, he gets 21 points and 10 rebounds. That's so stupid. It's ridiculous. He leads the nation in points per minute and rebounds per minute. If he could stay out of foul trouble, he'd be scoring 40 points and 23 rebounds a game."
Cousins still needs to keep his anger in check more often , but a lot of that should come with more miles on his Nikes. And if those miles turn out to be as effective as the ones run so far this season, don't be surprised if David Stern calls his name first.
Under the right circumstances, that is.
(Gasp.)
James Pennington is a journalism senior. E-mail [email protected]