Dirty little secrets: 'Sexperts' host Q&A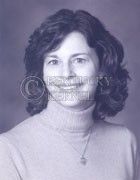 All those embarrassing questions about condoms and chlamydia will be answered Wednesday by two UK health professionals.
University Health Service PAWS Center, along with the Student Activities Board and The Student Health Advisory Council, are hosting "Safer Sex Secrets Week" at UK, and on Wednesday students will have a chance to learn about sexual health from "sexperts."
Fadyia Lowe, a health education coordinator and tobacco treatment specialist, said the event will help clear up any misconceptions or questions students have about sex.
"There is no such thing as safe sex — only safer sex," Lowe said.
Questions from students were gathered through e-mail or anonymously in boxes placed around the UHS office. Students can also place questions anonymously in a box before the event.
Joann Brown, a nurse practitioner, and Deb Gardner, a gynecology health and wellness nurse, will answer the questions throughout the night and hold a dialogue with students about concerns they have about sexual health. Lowe said student questions will dictate the topics for the evening.
"Things like what risks students are at for what sexually transmitted infections, contraception options and their effectiveness," she said.
Lowe said she thinks students are unaware of all the sexual health information available to them and hopes this event will change that.
"I think (students) will be surprised at how many questions the clinicians can answer," she said. "Students think they have stupid questions but it is amazing how many others have the same questions."
The event is being held in coordination with "National Condom Week," Lowe said, which is also known as "Sexual Responsibility Week." With Valentine's Day approaching, Lowe said she found it important to address these issues with students.
Earlier in the week, Lowe said participants in "Safer Sex Secrets Week" passed out "sex in a sack" bags around campus containing information about safe sex. Students received free candy with tags reading phrases such as "Don't be an airhead, use a condom," and "Be a smartie, practice safe sex."
Lowe said students can come to the Center Theater in the Student Center at 4:30 p.m., ask questions, listen to the speakers and even play a round of "Sexual Health Jeopardy."