Be my freaky Valentine: Local band offers unique date idea at Buster's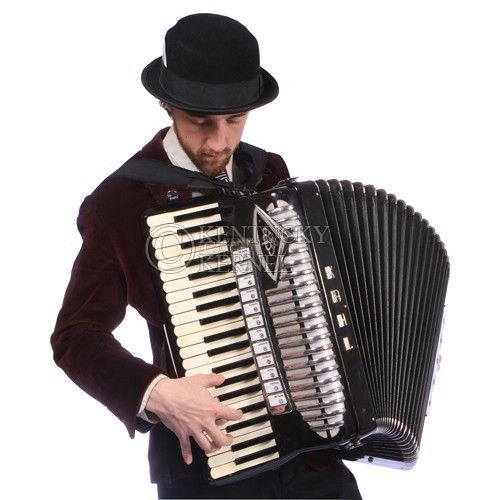 By Hope Smith
For some people, Valentine's Day means romantic candlelit dinners and oversized teddy bears clutching gifts of chocolate. For others, it means inhaling tubs of ice cream alone in front of the TV. For Ford Theater Reunion and the Burning House Sideshow it means a musical, fire-eating, hula-hooping, ball-juggling freak show.
This Friday, Buster's Billiards and Backroom will open its doors to couples and singles for "A Valentine's Cabaret," which will include unusual and entertaining sideshow acts and the musical stylings of Lexington's Ford Theatre Reunion.
The group, which performed at Buster's last year for both its Halloween and Christmas parties, has become somewhat of a holiday staple. Ford Theatre Reunion plays music that could be described as an eclectic mix of genres spanning a hundred years.
"Our music is sort of a fusion of several different kinds of music," Charlie Lockhart, Ford Theatre Reunion violin player, said. "If you listen to the songs we play, you can classify one song into one genre and one song into another."
Ford Theatre Reunion boasts talented, young musicians who can collaboratively play at least a dozen instruments. But its diverse set list is only the half of it.
"All the people in the band bring something to it," Lockhart said. "We used to try to play fake Bluegrass for fun – but no one really knows how to play Bluegrass."
The group is not afraid to try new things or bring in some oddity such as their original artwork, fake play bills stuffed with games, horoscopes and somewhat fictitious biographies and circus-like antics. Don't be surprised if you catch some hoola-hoop action, unexpected juggling, or any other crazy little acts, Lockhart said.
Even Ford Theatre Reunion doesn't quite know what's in store for their show Friday because every show is so different.
"I have no clue what to expect … definitely strange and unusual feats," Lockhart said.
Ford Theater Reunion accordion player and guitarist Eric Meyers was less conservative when it came to some of the things the audience could look forward to seeing.
"(We) do magic and illusions, and I do things like fire-eating and hammer nails into my nose," Meyers said.
Burning House Sideshow, a sister-project of Ford Thea ter Reunion, will be performing the sideshow acts that will be embedded within the band's set and can reel an audience in with people who are skilled at contact-juggling, lying on beds of nails, walking on glass and playing with fire.  Meyers said the sideshow will be incorporated into the band's setlist.
Helen Keller's Ukulele, which will feature – you guessed it, a ukulele – will entertain guests with smooth vocals and a handful of instruments. Trixie Deville of Deadly Sins Burlesque will be performing as well.
For students looking for a more atypical way to celebrate (or forget about) Valentine's Day this year, consider strapping in for an unusual ride at Buster's this weekend.
Buster's will open for "A Valentine's Cabaret" at 8:30 p.m. Friday, and the magic and mystery will begin at 10 p.m. The show will be 18+ and tickets will be $5 at the door or online.