Group's goal to go beyond coal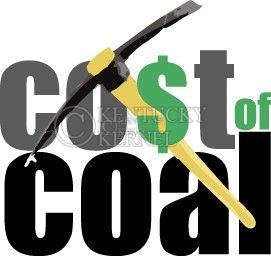 In a state where the tradition of coal runs deep, a group of UK students are hoping to change history.
The Sierra Club and Sierra Student Coalition held its kickoff meeting Monday to discuss plans to revolutionize the way UK receives energy. The coalition aims to make UK coal-free by 2015.
Sierra Club intern Lydia Courtright said her organization was prompted to target the Lexington area after a 2008 New York Times article listed Lexington as #100 on its list of top 100 metropolitan cities with the largest carbon footprints.
The Sierra Club's first course of action was to close 112 of the 150 coal plants President George W. Bush planned to build across the U.S. by 2005. The second phase, called "Campuses Beyond Coal," began in 2009.
Courtright said the transition away from coal is necessary if UK President Lee Todd wishes to see his top-20 dream realized.
"UK's Top 20 Business Plan is not going to be possible without this transition," Courtright said.
With the issue's proximity to UK's campus, several student interns are excited to work toward ending Kentucky's coal dependency.
Laura Peot, UK Beyond Coal faculty intern, has several goals to accomplish.
"I want (people) to be aware this is going on, to understand the harmful effects coal is having on the community and state," Peot said. "I want people to know the truth."
UK Beyond Coal Media intern Lynelle Fowler said being visible is essential to achieving the group's mission.
"The only way to reach thousands of faculty, thousands of alumni, thousands of students is to go toe-to-toe with the media," Fowler said. "By the end of the semester we want to have a sit-down meeting with President Todd."
Many of the interns have large-scale goals, but UK Beyond Coal's Alumni Coalition intern Ali Greer remains realistic.
"Our ultimate goal is to start small and go big — start on campus," Greer said.
Students who attended the meeting were supportive of the group's proactive initiatives.
Darlene Kipphut, an English and political science junior, said just because Kentucky has a tradition with coal doesn't mean we are tied to it forever.
"Just because it's a part of history doesn't mean it shouldn't change," Kipphut said. "If we're mining it, it doesn't matter the purpose, it is harmful. Students have the power to start change."
Students interested in learning more about UK Beyond Coal can visit the group's Web site: http://ukbeyondcoal.wordpress.com/ to track future events.