Upcoming week big for SG, students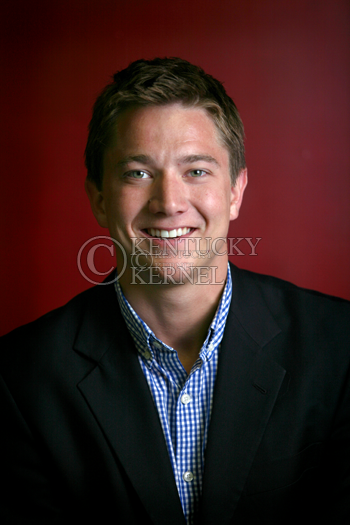 Hey everyone. I hope you all are enjoying all the snow as much as I am. As much as we deserved to be out of school Monday, I sure appreciated getting out of classes Tuesday morning.
I know the snow has given some of you trouble, but I hope everyone is still getting out and attending classes and enjoying campus.
I'd first like to congratulate the Wildcat fan base on their showing the weekend before last. We truly packed the house. We set a College Gameday attendance record with 22,144 fans. This shattered the old record of 8,159 set by Kansas State earlier this season. Congratulations again and keep up the good work Cats fans!
We also encourage fans to go and check out our UK women's basketball team. The women's hoops team is currently No. 2 in the Southeastern Conference and No. 17 in the nation. The team has now won a team-record nine SEC conference games. You can refer to ukathletics.com for the team's schedule.
The Rally for Higher Education that was previously canceled has been rescheduled. On Feb. 23 all interested Kentucky college students will be making a trip to Frankfort for this year's Rally for Higher Education. The annual rally is a chance for Kentucky college students to go to our state's capitol and demonstrate the importance of higher education.
Tuition is a very important topic this year and we need as many students as we can to communicate our views to legislators.
Although the absence from class isn't excused, proof of attendance will be provided. But without the approval of a professor, the absence is still unexcused. The rally begins at 2:30 p.m.; students will be leaving at 1:00. Buses will pick up at the corner of Administration and Patterson drives.
If you're interested in attending you can register at uksga.org. To ensure a seat on the bus, students must register by Monday Feb 23.
Student Government would also like to announce applications for all student government positions are now available. If you're interested in running for president, vice-president, college senator, or senator-at large stop by the SG office to pick up your application.
We also want to emphasize the importance of getting involved with SG. It's important for the student body to have a choice in the election.
When more people run students will have a better field to pick from and have the opportunity to choose their next leaders. I would encourage anyone interested in running for senate or president and vice-president to participate in the upcoming election.
The opportunity to serve in SG has been an incredible experience for Kelsey Hayes and I this year. I encourage other students to explore the opportunity of getting involved in SG.
Let's get ready for Thursday's big game against South Carolina. I know we're all looking forward to showing them some quality Kentucky hospitality.