Column: No matter the zone, it's no problem for UK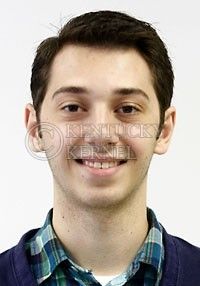 Sometime in the first half Saturday night (or is that GameNight?), Tennessee coach Bruce Pearl threw something at UK it wasn't expecting:
The 3-2 zone.
The Cats know they're going to go up against a lot of zone this year, because of the nature of their personnel. John Wall said UK was well-versed in running the offense against a 2-3 zone or even a 1-3-1 zone. But what about the 3-2 variety?
"No, that's our first time," Wall said.
Not in the days of practice leading up to the Tennessee game. Not even all season. This team of occasionally insurmountable youth had never seen this particular defense, and it was playing like it. First-half shooting under 36 percent indicated the Cats were confused, frustrated and looking for answers.
They made it to halftime relatively unscathed. Heck, they were 30-29 heading to the locker room. Something had to happen, or UK would have lost its (gasp) second game of the year.
UK came out of the locker room weathered veterans of the 3-2 zone.
The second half yielded 53.8-percent shooting and just six turnovers from the Cats' offense.
But how so suddenly, against a defensive scheme which Calipari admitted didn't even sniff the scouting report?
"When we had halftime, I told them, 'Guys, they are playing a 3-2 zone and that is not your fault, that is my fault,' " Calipari said. " 'I am not blaming you, but here is what we are going to do in the second half and how we will attack."
No practice. No walk-throughs. A group of 18-, 19- and 20-year-olds often criticized for its inexperience (and even worse, playing like inexperienced players) sat down and listened to what their coach wanted of them.
All of this against the No. 12 team in the country, lest we forget.
Instead of withering, falling victim to frustration and futility, the Cats flourished. The young players shined particularly bright: Wall finished with 24 points and Eric Bledsoe scored 16, his highest output in over a month.
All was made possible because UK sliced through a defense it had never even seen. Next time somebody wonders aloud about Calipari's salary, remember: He's paid like that because of how exceptional he is at what he does.
DeAndre Liggins said the coaching staff hadn't even mentioned playing against a 3-2 zone this year.
"Not at all," he said. "But that's great coaching by Coach Cal. He just plugged it in. He's a great coach, and he's very smart. I love him."
Of course, a brainy coach can only do so much halftime improvisation. The burden falls on the players to execute. Earlier Saturday, ESPN College GameDay analyst Jay Bilas called UK "the most talented team in the country by far." They proved it in the second half later that night.
"It's basically saying that we're executing and listening to what the coach is telling us," Wall said. "He's the coach for one reason: He knows what to call and what to do to help us score."
So next time an opposing coach throws an unexpected wrinkle in the gameplan to defend against the Cats — which, from here on out, every opposing coach surely will try to some degree or another — you can bet if nothing else, UK will be prepared.
Even if they haven't prepared for it a single second.