Dialogue open at council's 'family' meeting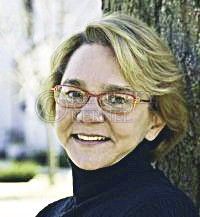 Changing the way UK students live is on the agenda for Tuesday's Lexington-Fayette Urban County Council meeting. The council will discuss possible changes to the definition of the word "family."
Lexington attorney Richard Murphy recently wrote a letter to the council in response to the proposed changes.
"The council is considering limitations on where students can live under the zoning ordinance," Murphy said.
This would mean there would be a limit on the number of people who could share a household, he said.
There will be no vote at the Tuesday meeting, but a public comment section is scheduled.
Student Government President Ryan Smith said he encourages students to attend this meeting because he said the proposal will impact UK students if it is passed.
"It's hard to tell when something will be passed … it's important for all students, particularly those off campus, to be informed about issues [that could affect them]," he said.
The proposal would make off-campus living considerably different, as the definition of the word "family" would change.
Under the ordinance, "family" would be defined as: "any number of people related by blood, marriage, or guardianship; or no more than four unrelated people; or two unrelated people and their dependents; or four or less people who reside together in one household and eat meals together."
This would stop UK students planning on living with five or more unrelated people from being able to do so unless they get a permit from the Board of Adjustment.
To get a permit, roommates would have to fill out an application six weeks prior to moving in, and they would have to have a public hearing to determine whether they were a "functional family" of five or more people.
Currently, people who share common cooking facilities are considered a family. This has been the definition for the past 30 years.
"There will be more hearings, but they're rushing this because April 15 is when the moratorium comes in," Murphy said.
Councilwoman Diane Lawless, who represents the UK area, said the Zoning Department will give a presentation on the process the amendment would follow and the Law Department's suggested language.
Lawless said time will then be set aside for public comment.
The meeting is at 1 p.m. at the Government Building, located at 200 E. Main St.