Dodson makes scouting UK a nightmare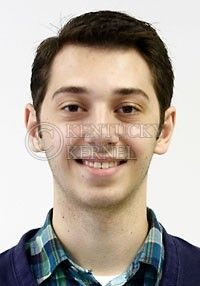 A Southeastern Conference assistant coach and a smart agent could squeeze more out of his salary with one seemingly innocent clause in his contract:
These scouting reports must be turning into full-length novels.
Obviously, any scouting report will first address John Wall, DeMarcus Cousins and Patrick Patterson. One is considered a frontrunner for National Player of the Year, one is earning praise as the best big man (college or pro) in years, and one isn't playing to his potential yet is still widely considered a top-10 draft pick in a few months.
Mississippi head coach Andy Kennedy admitted after his team lost to UK on Tuesday, the scouting report is clogged up pretty heavily at the top.
But after those top three, the scouting report doesn't slow down. At least, it shouldn't. But opponents are running out of players (and fouls to give) to play to those other handful of spots on the list.
These reports should be long enough to slap a glossy picture on the front and sell at the local Barnes and Noble for $20 a pop.
Tuesday, the man responsible for stepping in from just outside the radar was Darnell Dodson. He hit 4-of-5 from 3-point range (hitting his first four) and finished with 14 points. He earned his third career start, stepping in place of Darius Miller. Still, Dodson only played 16 minutes.
Fourteen points in 16 minutes (shooting 80 percent from the field) from somebody who typically doesn't even start? Maybe the Rebels would've caught it in the War and Peace edition of the scouting report.
Then again, Ole Miss may have needed a mole to figure out some Grade A dirt on Dodson. He's shooting 39.2 percent from deep on the year, but he's taken it upon himself over the past week and a half to work toward improving that. He said he's put in extra time either before or after practice to put up an extra 200 or 300 shots. Not just 3-balls; mid-range jumpers, too, and from different angles and release points.
"I definitely see it paying up," said Dodson, who is 8-of-13 from deep over the past week since he started the program. "I just have that deeper comfort level out there on the wing, that when I release it, it's going in."
And when Dodson's shot is going in, unprepared defenses have to adjust. And when that happens, life down low gets far more comfortable — at least for UK. Both Cousins and Patterson said Dodson's shotmaking greatly affects the defense focused in the paint, especially because it may get buried a bit in even a sensible scouting report.
But how can any defense keep Wall out of the lane, Cousins from dominating around the rim, Patterson from stretching the floor, all while keeping a hand in Dodson's face?
It may take six men on the floor to do that. Even then, someone named Eric Bledsoe is sure to do any number of uber-athletic things like he did Tuesday.
"(Dodson) makes a huge difference," Patterson said. "We know that he is a good shooter and whenever he is able to knock down those shots, it provides more points for us and easy baskets on easy plays."
Easy baskets on easy plays make for easy wins. And they surely make for tough scouting reports to write.
That being the case, maybe an SEC school should start looking not for the next Wooden, but the next Hemingway.