Better eating habits key to African-American health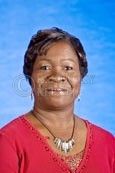 By Drew Teague
One professor is using Black History Month to examine health as well as history.
Ingrid Adams, Nutrition and Food Science's professor, sees problems with the dietary lifestyle people live and wants to help inform the public of how they can live in healthier ways.
Adams will be speaking Wednesday at 4:30 p.m. in room 211 of the Student Center as part of the Carter G. Woodson Lecture series, in a lecture entitled, "Dietary and Physical Activity Habits of African Americans in Lexington, Kentucky."
Adams does not just focus on solely African Americans, but the entire population, and wants to drive home the message of how we can better ourselves through nutrition.
"My main goal is to work with all individuals in Lexington, but this particular study I will report on Tuesday will examine African Americans," Adams said. "We need to focus on all groups."
The African American Studies and Research Program hosts the Carter F. Woodson Lecture series and chose Adams as their speaker for this event. Adams was the first in the department to get a grant, said Sonja Feist-Price, director of the AASRP.
Price said Adams was an easy choice for the lecture based upon her research ideas. The event will be an opportunity for Adams to show her research, Price said, and help students understand how to use diet and physical activity.
"It all boils down to physical activity so this impacts every face of our existence," she said.
Price said this lecture will hopefully connect with not just African-American students, but the entire UK population in attendance and hopes people take the information personally and make it positively impact their lives.
Adams had a love for nutrition from a young age and it has carried her through her career.
"I started off with a love of teaching nutrition, even after high school I worked towards acquiring knowledge in nutrition," Adams said.
Adams has spend much of her life devoted to nutrition and would like to see the world, and especially Americans, starting to eat better in their daily lives. But while her goal is widespread, her message is simple.
"My desire is for people to eat healthy," Adams said.