Mike Posner: Buster's enrolls musical graduate for campus jam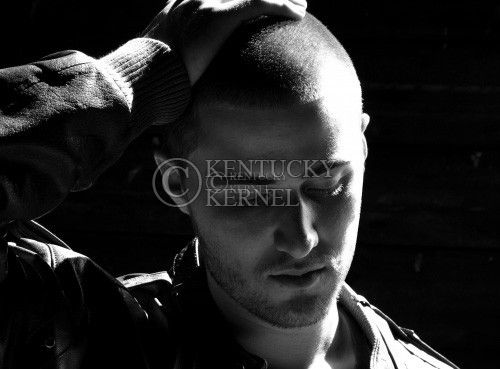 College students have to achieve a tedious balance: stay on top of classes, manage a social life, participate in campus groups and activities. Imagine having to find a way to do all that while simultaneously touring the country as a rising musician.
Mike Posner did exactly that and graduated from Duke University in 3 1/2 years with a 3.59 GPA — while touring and performing in more than 35 cities in his final semester.
Bursting onto the pop scene last year, Posner doubled as a college student and has remained grounded in terms of his success.
Making people happy is at the heart of Posner's shows. He said he feels fortunate to be able to bring together diverse crowds that may otherwise not associate with one another, and takes pride in the fact that his music becomes the thread that bonds them.
"I started out making 100 to 200 people happy a night, and now I get to make 1,000 people happy every night," Posner said. "I'm blessed … In this economy and coming out of Detroit, sometimes I feel guilty and unworthy to be able to do what I do. All I can hope is that I can make the people back home proud."
But Posner has one important rule: Don't label him a rapper.
"If you looked in my black leather CD case from high school you would find Led Zeppelin next to Jay-Z and Paul Simon next to Nas," he said. "I call my music pop music because it's a combination of so many things."
Posner's "Connect the Campus" tour has been selling out college-town venues across the country. When the idea was proposed to him, Posner said the thought of a kid right out of college touring universities across the country just seemed natural.
"Pandemonium," he said. "So far all of the shows have been totally insane. I can't express how excited I am to come to Kentucky."
To date, all of Posner's tracks have been released on mixtapes that are available for free at www.mikeposner.com. The tour is a chance for Posner to get his name out to bigger audiences before he drops his first full album later this year.
Posner said his upcoming record will be his best, and  he said much of the influence on the album has stemmed from his real-life experiences from the road.
"It's gonna be like all my other music except a million times better," he said. "I write non-stop. I bring my keyboard on planes and people look at me all crazy. I just wrote a song about something that happened to me at Indiana (University) so who knows, I may have a track on the album about something that happens to me at UK."
Now for the elephant in the room: Posner is fully aware that UK's campus may harbor a touch of bitterness toward a Duke alumnus, but he isn't worried.
"Some of my craziest shows have been at places that hate Duke," he said. "I just hope we can put our differences aside and have a great night. And I'm sure we will."
For ticket information and tour footage, visit www.connectthecampus.com