Opportunities abound to make a difference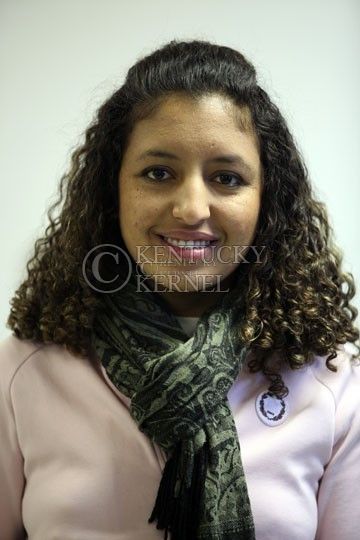 This could be the most overused statement from 2008 to 2010, but it fits so well under the circumstances, so I'm inclined to use it: In these harsh economic times, is it possible for something to be free? I'm talking about absolutely free, no catches, no fees, nothing. Is it also possible that all that is asked in return is good will?
Yes. It is possible with organizations that have always been here to serve the community. Non-profits will not stop serving the community just because money is tight. You would think the complete opposite would happen that when people feel the painful pinch of finances they would not help others.
However, people are helping now more than ever, not necessarily financially, but with anything they can do. Not only non-profits, it is a full cycle of average people giving, businesses giving, bands performing and so on.
College students are known for their "brokenness." They will do unimaginable things just to get by and still go to that 8 a.m. class. Very few of us have a reliable surplus of our own money that can be spent where we please.
Extra emphasis is put on being "our own," because a few have parents' credit to dip into whenever something extravagant comes to mind. Those fortunate enough to have disposable income won't use it to give to charity because it's not their own money to spend.
Nevertheless, college students have something so valuable. Almost no other demographic of people have this tool. It is the combination of fewer commitments than a working mother and good health.
School is a huge commitment, but compared to a family and a full-time job, a college student will have more leisure time. In addition, with our age, we are blessed with good health and very strong willpower to accomplish anything we want.
A high school student may have this too, but we college students get the perk of freedom. We are free to go anywhere, do anything and make our own choices. This is the tool we can use to give to the community because now, more than ever, service is needed, and this is the best time to give it.
An optimal example of this is an event the United Way of the Bluegrass is hosting called "10,000 hour show."
It is a concert that will bring Augustana to Lexington. It is a less traditional way of community service. The 10,000 in this case doesn't stand for money raised, it stands for hours people will volunteer in total to be able to attend the concert.
The concept is 1,000 tickets available; if 1,000 people volunteer anywhere for 10 hours each, this will equal 10,000 hours volunteered in total. This is brilliant, because it takes money completely out of the equation.
The concept is very applicable to the times and is aimed at us, the college student. What do college students have? The power of health and innovation of new ideas. What don't we have? Money. It's perfect, and the perk of seeing Augustana live in concert isn't so bad either.
Some will say they weren't faced with the opportunity to volunteer. Or maybe they will say they're from out of state so they'd rather help back home. Or that they'd rather help people that need it more, like those who are disaster stricken.
Face it — Lexington is your home now, and for the average student, it will be your home for at least four years. There are endless opportunities here in Lexington to help people in the community and people around the world.
You might not see them, but according to an article in the Herald-Leader, there are nearly 2,000 homeless people in Lexington alone. This is a conservative figure. If you want to help internationally, find a relief fund, like the dinner held last Saturday by the Muslim Student Association to raise funds for Haiti.
There you can help set up or be a server. There are plenty of opportunities. So on a lazy Saturday morning, find a place that needs you, wake up your roommate and go volunteer anywhere. In addition to that invaluable feeling you get, you can log in those hours at the United Way of the Bluegrass Web site, (www.10KHoursShow.com) and redeem a free ticket to see Augustana.