Tasting the world, dish-by-dish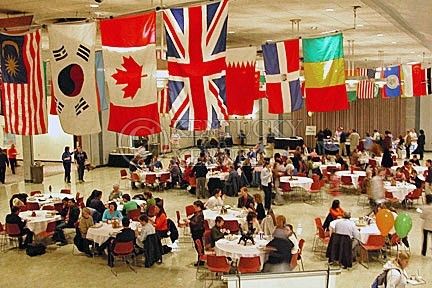 Students can try out a new culinary experience Wednesday as part of the Cultural Diversity Festival.
Taste of Our World, an event featuring food from across the globe, will run from 11 a.m. to 1:30 p.m. in the Student Center Grand Ballroom.
Taste of Our World features a diverse menu of culture-rich dishes. Some items from past years include Madagascar Chicken from Africa, roasted red pepper and garlic hummus from the Middle East, sushi from Asia, and Appalachian Burgoo from North America.
Chefs of UK Dining Services searched for new enticing dishes for Taste of Our World. This year, the chefs have added a selection of foods from Central and South America, including Shrimp Ceviche from Chile and Haitian Conch Soup.
Tickets for Taste of Our World will be sold for each serving of the eclectic menu. Tickets will be sold at the door for $1 each or seven tickets for $5. Payment will be accepted in cash, Plus Account or Flex Dollars.