Meeting to discuss definition of 'family'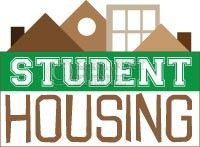 The Lexington Urban County Council will meet Tuesday morning to continue the discussion on the definition of "family" for off-campus housing.
Student Government President Ryan Smith urges students to attend the meeting to give their side of the issue.
"There is no give and take here, they are trying to push this policy and we need to go speak up," Smith said. "We want people to go there and let people know why this policy will impact students in such a negative way."
The council has been working on the off-campus housing issue for several months but has not been able to reach a compromise.
"They are going to be discussing new definitions of boarding houses and communal living situations that have crept up on the city over the past few years," Smith said.
With the April 15 voting date approaching next month, Smith said students should speak on how the policy would affect them.
The SG president said he sat down with 3rd District councilwoman Diane Lawless and discussed students' and his views on the proposal.
"I talked to her about some of the frustrations that I have and that students have with some of the proposals on the table," he said.
Because of the living situations students are currently in, Smith said he thinks the city is unfairly picking on students.
Despite their situation, Smith believes students should be open-minded on the housing issue.
"We're not going in closed mined, we are willing to work with them," he said.
The meeting will be held at the Government Building, located at 200 E. Main St. at 11 a.m. Tuesday.