Housing gets heated: work session brings both sides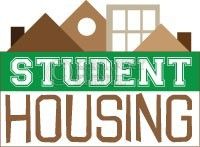 It's a debate that is becoming more heated than the 2008 presidential race, and Lexington residents are jumping in.
UK students and Lexington residents gathered at the Lexington-Fayette Urban County Government city council work session meeting Tuesday and discussed the definition of "family" according to city housing laws. If this definition passes, many students would not be eligible for housing in near-campus areas because of zoning restrictions and may not be able to live with as many people as desired.
UK Student Government Chief of Staff Ben Duncan was present to represent students, but no other UK student attended the meeting. Duncan spoke on the economic impact this proposal would have on UK.
"The student perspective is less beds near campus means students must go elsewhere and that many students must drive to campus," he said. "It is an economic issue. Students already pay outrageous tuition— why push out students and make them spend more?"
Duncan said more commuters would cause more traffic in Lexington, a consequence that would benefit no one.
Duncan told the council students do want to voice their opinions, but with midterms this week and spring break coming up, he is not sure how many will actually make it out to the meetings.
An elderly Lexington resident said the college students in her neighborhood have good character and are decent people.
"It is nice to see young faces … we don't mind them living in our neighborhood," she said.
Anthony and Katy Humphress made the point that student housing is their main income as landlords. Anthony Humphress showed the council pictures of houses that he rents to students. He said after cleaning up the houses for students before move-in, some students actually leave the houses in a nicer condition than they were previously.
"Only a few students are abusing the system — a lot are making it better," Anthony Humphress said.
As many people that were there to support student housing, there were just as many to oppose it.
Amy Clark, another Lexington resident, urged that no more than three students be permitted to share a home. Clark said she didn't agree with the idea that the change in the housing laws would hurt students.
"The people who are suffering are the families," Clark said.
Clark said she believes three students to a house would solve many density problems and possibly solve most of the issues with student housing.