Spring Break season affecting students' wallets, work-out habits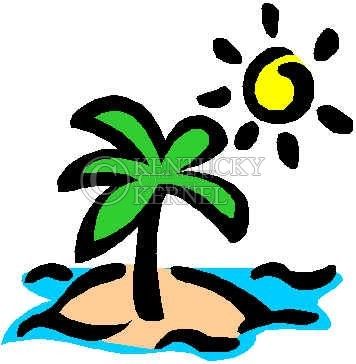 By Erin Shea
Despite the economic hard times, many students are still shelling out money for Spring Break this year while looking for ways to save a dollar here and there.
Travel agencies around Lexington said they have not seen a significant change in Spring Break travel.
"I'm surprised to find out what students will pay for Spring Break," said Lauren Lemaster, owner of All Aboard! Cruises and Vacations. "More students are flying instead of driving. One group is staying at a 6-star hotel."
People are still traveling as much as they were before, and the prices of traveling have not changed, Lemaster said. She said she knows students who are paying $1,100-$1,400 for Spring Break.
The most common factor students look for when they make travel plans is that everything is all-inclusive, Lemaster said, and students look more at convenience and less at costs.
"If students want to cut costs they can take their trip down a night or two, or look at lesser hotels, like going from a 6- to a 4-star hotel. It also just depends on the deals that are out there when you start planning," Lemaster said.
However, family studies junior Katie Kemper said the economy did play a part in her Spring Break decisions, but she still had limits to what she was going to do to cut costs.
"I wanted to go somewhere, but somewhere relatively cheap," Kemper said. "I didn't want to pay $150 to sleep in a gross hotel room."
Kemper said she and friends found a good price on a hotel in Charleston, S.C., and have decided to eat at more local places on their trip and split gas money to drive to cut costs.
Alex Milani, an integrated strategic communications junior, said his Spring Break plans have not been affected, but some of his friends are unsure if they can even go on trips because of their financial situations.
To avoid huge jump rates that start in January, Lemaster said students should plan Spring Break in the fall semester and have plans finalized before the spike in prices.
However, Milani said he planned for Spring Break this year by saving a certain amount of money per week. He and his friends also made the decision to drive to Ft. Lauderdale, Fla.
"We are paying for the hotel when we get there and are putting $100 each into an envelope for gas when we leave town to avoid any confusion," Milani said.
Putting away a dollar a day is not the only way students are preparing to hit the beach. The Johnson Center has also seen an increase in students this time of year as students work out to get fit for bathing suit season.
"January through March is our busiest time," said Beth Atnip, fitness director at the Johnson Center. "This happens every year."
Atnip said there was a big increase in cycling classes this semester, and to deal with the increasing numbers, the Johnson Center decided to add extra classes, including some on the weekends, to help meet the demand of people wanting to look their best, wherever their destination may be.