Opening Pandora's Box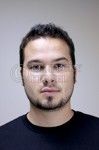 Sit at your computer, type in a few of your favorite artists and an ever-changing playlist is now at your finger tips. Pandora has become the face of internet radio and it is a useful tool, no doubt. But there are alternatives.
Pandora is great at what it does. Their music genome project allows users to type in artists or songs to create their own personalized radio stations. You can then "like" or "dislike" songs to tweak your stations to your choosing. But Pandora isn't flawless. The recent addition of advertisements has frustrated some users, as well as the site's tendency to play streaks of similar songs in a row.
One of the better alternatives to Pandora is last.fm. It's system allows you to create a profile in which you can add an unlimited number of your favorite artists. Last.fm does a good job of not playing too many similar songs in a row. However, you are forced to create a station every time you log on, unlike Pandora which saves each of the individual stations you create. In addition, a station is limited by the number of similar artists or genres you can incorporate.
Another Pandora alternative is Seeqpod. Its system allows users to search the Internet for specific songs and artists and the discovery button leads users to similar artists. Seeqpod is good for creating specified playlists, but you have to have some time to sit and create your playlist, rather than the Internet radio format that automatically plays the music for you.
Musicovery offers one of the more intriguing alternatives. Rather than create your station based off of artists, your profile allows you to select which genres and decades you are willing to listen to. From there the station bases itself off of the selected mood of the user. Musicovery then pulls up a sort of mood map of songs that it will play.
Premium Musicovery members are able to pick any of the songs that present themselves on the map, while free users are simply along for the ride. While this service is far less customizable and users are unable to skip tracks, the originality behind the idea is enough to pique interests for some.
As an all-around Internet radio service, Pandora takes the cake. However, students looking for a playlist for their night of studying should give Pandora's peers a look.
Matt Murray is journalism junior. Email [email protected]