Wall leaves UK with no choice but to win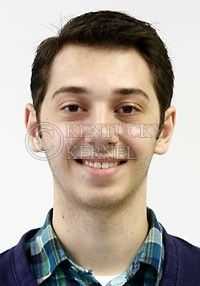 NASHVILLE, Tenn. — When John Wall takes over, the results are staggering. If everything unfolds just right, UK can't help but win despite its best efforts in out-bricking the opponent and winning the battle of futility on the glass.
Both of those scenarios played out as picture-imperfectly as possible Friday afternoon for UK. But because Wall took over, the Cats had no choice but to beat Alabama.
The Tide led by as many as 11 points early in the game. They coasted into halftime, having matched every UK push to that point. The Cats were 1-of-9 from 3-point range in the first half (the one make: a Dodson halftime buzzer beater), and they were outrebounded by a universally smaller Alabama team, 26-16.
First-half shot selection was poor. Execution was even poorer. Wall had seven points at the break, shooting 3-of-8 from the field. He, like the rest of UK's team, looked sleepy.
Then something clicked.
Wall couldn't exactly explain what it was. The best he could figure, he just got in a zone. As the game wears on and teams start getting tired, Wall can more effectively use his speed advantage to get past defenders.
And if another player is hitting shots — that's you, Eric Bledsoe and your eight second-half points — that much attention is taken off of Wall, at least for a split second.
"They give me that split second and that's all I need," Wall said. "I'm going to the races."
Wall's second-half performance is exactly what lifted UK over the Tide, despite the fact that the Cats continued to win that woeful battle of futility from behind the arc and on the boards. UK's uber-freshman made all four of his second-half field goal attempts and scored 16 points in the final frame.
Each of his four baskets was more mind-numbing than the last. He went over, under, around and through defenders with no regard for crimson-clad bodies in his path.
"When the ball's in his hand, you know something fantastic is going to happen," said DeMarcus Cousins, whose relatively tame stat line included eight points and seven rebounds, all defensive. "With John, I think it just happens. Something just clicks in his head and he just does it. I can't explain it. I'm watching just like y'all."
So why does it take a double-digit deficit and a clock ticking toward zero for Wall to take over?
He may be too nice.
Rarely does a raw talent at point guard even comparable to Wall come along. Even rarer is a talented and mostly selfless point.  When asked why he doesn't simply take over games from the get-go, he said he didn't want to work outside of the team framework. He wants his men to have an equal opportunity to have an impression on the box score.
But he sure doesn't want UK to lose. So he'll do what he does best — command a game and score at will unlike any other player in college basketball — but only if he has to.
"I feel like if I can take over, I'll take over but I stay inside the team concept at the same time," Wall said.
Much about Wall's team-based demeanor is to be admired. It'll sure go a long way next year on an NBA roster, when he's sharing the floor with teammates capable of matching him point-for-point (and who may whine if they aren't allowed the opportunity to do so).
But wouldn't a team-first guy like Wall realize that his team only wins games like this (7.7 percent 3-point shooting, minus-12 rebounding margin) because of how he dominates?
Maybe his teammates need to tell him.
"I'd be OK if he scored, like, 50 points every game, not pass me the ball at all and did that every single time," Patrick Patterson said. "It's all about the win but John's more concerned about the team. He understands he can do that whenever he wants to. If he wants to drive to the basket with the ball in the first half, he can. But he's more concerned about getting everybody else involved and make sure his teammates are happy and satisfied. He looks to pass instead of shoot first."
Maybe if Wall took over sooner in games, less talented teams wouldn't spike the Commonwealth of Kentucky's collective blood pressure for halves at a time.
If that happens, it seems like no matter what else goes awry, UK can't help but win.