UK employee pleads not guilty to incest charges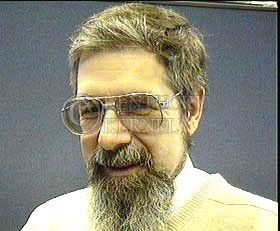 Robert S. Tannenbaum, a UK employee, entered a plea of not guilty to charges of incest at his arraignment Wednesday morning in Fayette County District Court under Judge Julie Goodman.
Tannenbaum serves as the director of the undergraduate research office in the undergraduate education office at UK. He was arrested Tuesday and taken to Fayette County jail.
He is charged with four counts of incest with a relative when she was in the 8th grade. The charges state between August 1998 and June 1999 Tannenbaum engaged in deviant sexual intercourse with the alleged victim four to five times a week.
Tannenbaum, 67, was released after posting 10 percent of $30,000 bail and was ordered no contact with the victim or the complaining witness. His next court date is scheduled for March 17 at 8:30 a.m. in district court.
Tannenbaum served as director of Academic Computer Services from 1991 to 2001 and is the editor of "Kaleidoscope," the UK Journal of Undergraduate Scholarship, according to the UK
Undergraduate Education Web site. He is also the principal investigator for the Appalachian and Minority Science, Technology, Engineering and Mathematics major programs.
UK spokesman Jimmy Stanton said Tannenbaum has been placed on administrative leave until further notice.