Arts and Sciences Week to end with a bang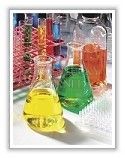 Ordinarily an electric pickle and the Chernobyl reaction have nothing in common, but Friday night both will be on display for the finale of Arts and Sciences Week.
Friday at 7 p.m. sparks will fly in room 139 in the Chemistry-Physics Building for the Chemical Reaction/Attraction. Chemistry Professors Jack Selegue and Marc Knecht will be presenting the event with the help of Ed Duhr.
The Chemical Reaction/Attraction is a chance to watch various chemical reactions explode or give off light, learn the science behind every reaction and garner interest in the chemistry program at UK.
The event will include a variety of chemical reactions including: exploding hydrogen and helium balloons, burning white phosphorous in the air, a methanol cannon firing to the tune of the "1812 Overture" and burning ceramic crucibles with red and green flames. Selegue and Knecht are keeping some of the reactions up their sleeves to surprise the students who choose to attend.
There might be a lot of explosions and pretty colors, but there's a second purpose to the fun. The event hopes to teach students about the science that goes on behind all the explosions, sounds and colors, Selegue said.
"It's a fun event with music, a visual image and explanation or background about every demonstration," he said. "The audience will enjoy the show and, as a bonus, will learn a little chemistry in the process."
The event does not only serve to entertain and enlighten UK students, Selegue said. The event has traditionally attracted students from other schools around Lexington in hopes of building interest in science and UK.
"It's a good way for UK to contribute to the community," he said. "Our audience is heavily students from elementary through high school along with their parents. They leave feeling better about both UK and science."
Students interested should show up early. The event has a history of being popular among the student body and community.
"We usually have an overflow crowd," Selegue said. "In fact, we recommend showing up early because, for safety, we are only allowed to admit one person per seat. Anybody without a seat will be turned away."
Selegue said any student who attends will be sure to have fun with all the lights and sounds while learning a little about the science behind it all.
"It's almost like a special effects show," Selegue said. "Everyone appreciates flashy explosions, lights and color changes. The most fun you'll ever have with science — flashy demonstrations, visual images, music and snappy patter."
The Chemical Reaction/Attraction takes place Friday at 7 p.m.in room 139 Chemistry-Physics Building. The event is free and open to the public, but seating is limited