Local author teaches tolerance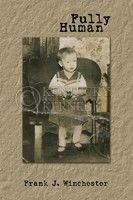 An author from the Lexington area hopes to teach people a message about sexual orientation with his new book.
Author Frank Winchester has been a resident of Lexington for about 15 years and has had a family in Kentucky for generations. He has recently released the book "Fully Human," which strives to remind people that every person has value, according to the Dorrance Publishing Co. website.
Winchester has worked with UK on and off again since 1966 and got help with the book from Alfred Kinsey's works. "Fully Human" describes intimate homosexual relationships among men in Cincinnati during the 20th century, according to the website.
"I enjoy books and thought that I might have the ability to write one," Winchester said. "I attended several amateur writing clubs over the years, and some articles and poems were received favorably, which eventually convinced me that I was a writer."
Winchester said he got inspiration from the book from past experiences, including involvement with a group of homosexual men in the local area.
"I have known for a long time that young homosexual men have one of the highest rates of suicide, which I believe is due in part to a low self image and living a destructive life style," Winchester said. "I got involved with a group of homosexual men in Lexington that was attempting to keep other young homosexual men from self-destruction."
Winchester said homosexuality is a normal occurrence, and it can be good or bad depending on how people treat homosexuals.
"My views on homosexuality evolved as credible information became available, resulting in my opinion that homosexuality is as natural as wind, fire and rain and can be just as destructive or beneficial," Winchester said. "I wrote this book in part to let them know how homosexuality was viewed prior to their birth and also to help them."
Winchester said other people may not realize how many problems homosexuals face, and the book aims to get rid of some of the ignorances existing today.
"Homosexuality has been an element of every human being in every part of the world in the past, and from what I can ascertain will continue to be now and in the future," Winchester said. "I believe that each person will need to deal with his own homosexual elements, which will be dominant with some people and recessive in others."
Winchester said students discovering their own sexual identity need to recognize it is OK to be who they are, and that sexual orientation tells little about who they are as people.
"I believe every person is a unique combination of homosexual, heterosexual, masculine and feminine elements, and that every human being is of value," Winchester said.
"Fully Human" is available at Black Swan Books, located at 505 E. Maxwell St.