No connection yet in two campus robberies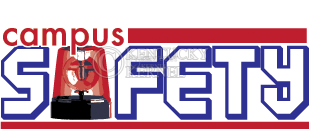 By Allie Garza and Katie Saltz
UK Police are searching for three suspects in an armed robbery that occurred late Monday night.
The incident took place at Cooperstown Drive and Oldham Court around 10:15 p.m. UK Police received report of the robbery, prompting a UK Alert to be released around 11:00 p.m.
Two suspects involved in the robbery are reported to have fled toward Cooperstown Apartments. According to the report, one suspect was seen running toward Cliff Hagan Baseball Stadium.
Two of the suspects are believed to have brandished weapons, with one possibly being a revolver.
The two victims were robbed of a wallet, a laptop computer, two cell phones and some cash, said UK Chief of Police Joe Monroe.
Monroe said after the robbery the victims drove to the UK police station to file a report and an officer was sent to the scene. Monroe said it is unclear why the victims were in the area at the time.
The suspects are described in the report as three black males. One  suspect was described as having dreadlocks and light facial hair and was wearing a white T-shirt. As of Monday evening, no further descriptions of the other two suspects were available.
On March 5, UK Police issued a Crime Bulletin after a similar incident occurred in the same location. According to the report, two suspects brandished pistols and demanded the victims' money and other personal items. The suspects in the March 5 robbery are still believed to be on the loose.
Monroe said it is unknown if there is any connection between the two robberies.
"It's too early at this point in the investigation to tell if any there is any connection," Monroe said.
The area of Oldham Court and Cooperstown Drive has drawn the attention of the UK police department with the two recent robberies, Monroe said, and extra means of surveillance such as increased patrol will be in place immediately.
Anyone with information is asked to contact UK Police at 257-1616.