Lawless asks for more off-campus consequences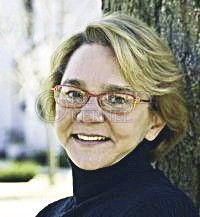 When the Office of Student Affairs asked for suggestions regarding the Student Code of Conduct, Diane Lawless replied with a specific complaint.
Lawless, the 3rd District Councilwoman, said in an e-mail to Associate Dean of Students Tony Blanton she was "shocked" there was no mention of off-campus complaints against students.
"I have been confused why a student is held responsible for harassing a member of the university family, but other members of our community have no recourse and there is no standard of conduct off-campus," the e-mail said.
The Student Code of Conduct outlines violations and the process for handling complaints against students. Changes proposed this year include allowing both parties in a violation complaint to have equal rights in the hearing process and the inclusion of sexual assault violations as a separate category.
Lawless, however, said she thinks UK should expand its judicial reach outside the campus boundaries.
"My concern is there are very few students who behave badly and give all students a bad name, but I don't know why they can treat me differently than my neighbor who might be a university faculty member," she said.
Student Government President Ryan Smith said he disagreed with Lawless' suggested addition to the code because UK cannot be held responsible for the actions of students that occur off-campus.
"The university is not in a position to be watching students everywhere they go," Smith said. "They are not there to be 'Big Brother.' "
Policing students when they are not on campus is not the purpose of the code of conduct, Smith said.
"What is most concerning is (Lawless) is attempting to put forward a proposal that polices students off-campus," he said. "That's what the police department is for. It's interesting that she represents our district yet never talked to us about this."
Lawless said the code currently addresses only the behavior of students on campus toward UK property, or against UK staff, faculty and students. She said more should be done by the university to protect the community.
"I do understand the need to protect faculty and staff from being the target of malicious retaliation from an angry student," Lawless said in the e-mail. "I also believe the University of Kentucky, as many other universities do, has a responsibility to let students know that their conduct in the community is also serious and won't be tolerated by UK."
Part of reaching the top-20 goal is for UK to be a good neighbor, Lawless said, and she urged Blanton to consider this addition to the code. Lawless said many other universities include off-campus violations in their student codes.
"If you have a standard of behavior you want students at your university to follow, they should follow that standard in the community as well as on campus," she said.
Lawless said she knows only a small percentage of students behave badly, and said most UK students are "wonderful participants in our community."
Yet, those who act inappropriately give all students a black eye, she said. Lawless said she wants Lexington's citizens to be protected in the same way that UK employees are under the code.
"If it's not OK to get drunk and throw up in a professor's yard, then it should not be OK to do it in your neighbor's yard," Lawless said.
Blanton said Lawless' suggestion would be discussed by the Student Code Committee at a meeting sometime next week.