Volunteerism: a timely gift without a tag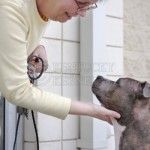 Editorial by Kernel staff. E-mail [email protected]
Too often you hear people scorn the media for being sensational and for focusing on the negative aspects of organizations and situations. And too often, this is true.
Yes, it's the media's job to be a watchdog, but it's also its job to encourage community involvement and philanthropy to better the areas it serves.
The Nov. 29 Kernel article lists three organizations needing volunteer help: the Hope Center, which helps the homeless of Lexington, the Catholic Action Center, which also helps those less fortunate, and Shriner's Hospitals for Children.
The holidays are the perfect time to get involved with not only helping these organizations, but other Lexington-based organizations, too. And then maybe you'll continue it throughout the year. Either way, start by giving a little bit of your time somewhere.
Below are a few other local organizations that are working to better your community, along with how they are working toward this and how you can get involved. People are working harder and doing more than you think — and you could (and should) join:
•    God's Pantry: This organization has five pantries and feeds about 1,600 families a month, serving 50 counties in central and eastern Kentucky. Last year, the organization topped $2 million in fundraising for the first time, (and 60 percent was from individuals) showing just how much people, now more than ever, are willing to pitch in. Twelve of 50 counties are among the top poorest in the country, but you can be the generation to change this. In Lexington, it's located at 1685 Jaggie Fox Way, and its phone number is 859-255-6592 to get involved.
•    UK and its phone-a-thon/scholarship drive: Only 12 percent of UK's budget comes from tuition and 15 percent comes from state fees, and with the state's budget cuts too, the university and its students rely on the community for help. Even if you can't give the millions it takes to build the future Wildcat Coal Lodge, I'm betting a lot of you could give the average $80 to $90 donation. The UK Office of Development's phone number is 859-257–3911. Call and see what you can do.
•    Kentucky Educational Television: It's located right across the street from UK's campus and is the largest public broadcasting station in the country. The station, a PBS affiliate, educates the state on important issues and gives straightforward news. And it also relies heavily on donations from "viewers like you." Call 859-258-7000 to find out how you could donate.
The Kentucky Philanthropy Initiative calls on people to give just a little bit to their communities. Whether their "little bit" is thousands, millions or a few dollars does not matter.
If every person gave a little to his or her local community, communities would benefit in large amounts. In her introduction letter for the program, Judy Clabes, president and founder of the initiative, tells people to imagine big for their communities. Most of organizations listed above started out as simple ideas but with big imaginations and ambitions.
Follow suit. If no one had an imagination for what their money or time could do or what their community members could do, nothing would get done.
So be innovative. And imagine big — even if your imagination starts with a penny jar.