Next year's Kernel editor chosen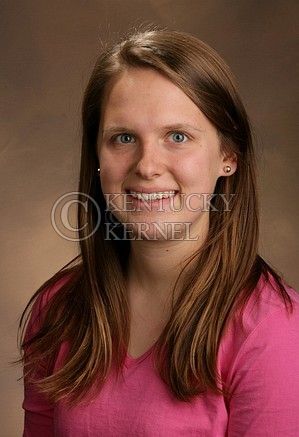 A new editor-in-chief has been chosen for the Kentucky Kernel.
Journalism sophomore Taylor Moak was picked Friday as leader of the 2011-2012 Kernel staff. Moak is currently a managing editor at the Kernel.
"It was a very challenging decision," said Duane Bonifer, chairman of Kernel Press Inc., the nonprofit board that selects the editor. "We had two great candidates."
He said the Kernel is the one of the most important student organizations on campus and has the greatest impact.
Bonifer said such quality candidates for Kernel editor are seen again and again, and Moak is no exception.
"Most impressive was her passion not just for journalism, but for the Kernel," Bonifer said.
Moak said her goals for next year's Kernel include ongoing coverage of the new president's administration, as current UK President Lee Todd will retire in June.
"The new president will be of student importance because it will affect students the whole time they are at the university," Moak said.
She also wants to expand the Kernel's multimedia and online presence.
Moak will replace current Editor-in-Chief Matt Murray, who is graduating.
Sarah Geegan, student advertising manager, will keep her post for another year, as editor-in-chief was the only leadership change decided Friday.
"I'm very excited to work with Taylor," Geegan said. "She's very approachable, and I think she and I will be able to foster the relationship between the ad side and news side that Matt and I established this year."
Other open Kernel editor positions will be filled in the coming weeks.
"The Kernel gets to tell stories that no other organization does, because we have a student perspective," Moak said.