Simplificar las compras domésticas esta primavera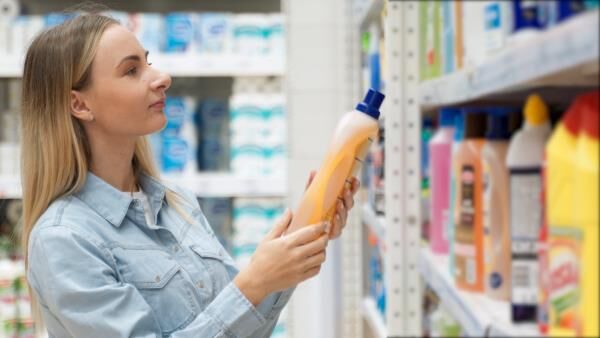 (StatePoint) Los pájaros cantan y los días se hacen más largos, lo que significa que es momento de abastecerse de todo lo que su hogar necesita para marcar el comienzo de la nueva estación. Desde los artículos para limpieza de primavera hasta los medicamentos para alergias, es importante obtener los mejores productos al mejor precio.
Sin embargo, en un panorama de consumo en constante cambio donde se introducen nuevos productos en el mercado todo el tiempo, leer innumerables reseñas de productos puede ser agotador. Para tener una orientación sencilla con perspectivas confiables, revise Product of the Year USA, el mayor premio votado por los consumidores para la innovación en productos.
Cada año, los productos ganadores se determinan mediante un estudio nacional realizado por Kantar, líder mundial en investigación de consumidores, en el cual 40,000 consumidores dan su opinión sobre los mejores productos. Esto significa que los artículos que llevan un sello rojo son los favoritos ampliamente probados de otros compradores.
"Nos enorgullece poder dar a los compradores y sus familias una guía confiable para encontrar productos innovadores que reflejen las últimas tendencias y soluciones que están buscando", dice Mike Nolan, Presidente y Director General Global de Product of the Year Management.
Como marco de referencia anual que pronostica las tendencias en las tiendas para el próximo año, los ganadores de este año reflejan las cosas que los consumidores cotidianos valoran más. A medida que se abastece de artículos esenciales de primavera para el hogar, plantéese probar estos 20 ganadores del Producto del Año 2022:
• Desinfectante multiusos | OxiClean Daily Clean Multi-Purpose Disinfectant – Church & Dwight
• Limpieza de baños | 9 Elements Bathroom Cleaner – P&G
• Gomitas de CBD | Charlotte's Web CBD Gummies – Charlotte's Web, Inc.
• CBD ingerible | cbdMD Drink Mix – cbdMD
• CBD Pet | CBD Daily Chewies by D Oh Gee – D Oh Gee
• Resfriados y alergias | Allegra Hives – SANOFI US
• Toallitas desinfectantes | LYSOL Biodegradable Disinfecting Wipes – Fresh Citrus 70ct – Reckitt
• Cuidado del perro | CESAR WHOLESOME BOWLS – Mars
• Primeros auxilios | Nexcare Duo Bandages – 3M
• Peinado | göt2b Glued 2-in-1 Spray Wax – Henkel
• Lavado de ropa | Persil Active Scent Boost – Henkel
• Cuidado de la boca | LISTERINE SMART RINSE Kids Anticavity Mouthwash, Bubble Blast, 500 mL – Johnson & Johnson Consumer Health
• Alivio del dolor | TYLENOL Dissolve Packs – Johnson & Johnson Consumer Health
• Limpieza personal | Dial Clean + Gentle Body Wash – Henkel
• Control de plagas | STEM – SC Johnson
• Probióticos | Bio-K+ Extra Cognition with Cereboost – Bio-K+ International Inc.
• Cuidado de la piel | Gold Bond Crepe Corrector Age Defense Lotion – Sanofi Consumer Healthcare
• Artículos sostenibles esenciales para el hogar | Dial Concentrated Refills – Henkel
• Vitaminas | Nature's Bounty Jelly Bean Vitamins – Nestlé Health Science U.S.
• Bienestar | Live Better Apple Cider Vinegar Gummies – CVS Health
Para obtener más información sobre los ganadores del Producto del Año 2022, visite productoftheyearusa.com.
Ya sea que esté comprando en línea o en una tienda física, puede lograr cierta tranquilidad en torno a sus decisiones de compra apoyándose en la sabiduría de miles de otros compradores.
Photo Credit: (c) Viktoria Korobova / iStock via Getty Images Plus