Student to fulfill college bucket list; share experiences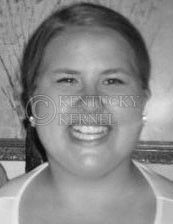 By Annie Hughes
Welcome to a new year everyone. A year of possibilities and the glorious pursuit of educational enlightenment…
Okay, let's be a little more realistic here. It's a new year of furthering your Starbucks addiction, eating food that you know could possibly shatter any physical fitness you gained over the summer and sitting in the fetal position over in Willy T asking why your Stats professor has it out for you.
College is all about those unique experiences that, even when causing you to pull your hair out, make up this fantastic knowledge that will shape what adulthood means to you.
At a university as large as UK, there is so much more than just the obtainment of a degree. Students here can shatter a world record, dance for 24 hours to raise money for children with cancer and still manage to get a ton of free stuff that will eventually make their dorm look like a thrift store somebody forgot about. It's an experience, and to truly say you got the most of it, you need to know what's out there and what you might be getting yourself into.
That's where I come in. I have decided that as I embark on my first senior year (more on that later), I will try all those things across campus that I've heard about. Things that I have thought about trying, but have found reasons not to attempt. I consider it my bucket list as a UK student. For instance, I have the dexterity of a drunken chimp, and, yet, I would love to try a swing class.
I'm also going to try some things that not everyone gets to try, and showcase what some students are doing around campus. This is to give everyone, from freshmen to graduate students, an idea of just how diverse this campus is and the oppurtunities for involvement.
Overall, I intend to showcase the whole mentality of "We Are UK." I think it is important that we realize just how amazing this university is and all the opportunities it presents.
So, if anyone has any ideas as to what I could try, or would like to let me know about a unique organization or team you are involved in, email me at [email protected]. I would love to add as many different things as possible to my bucket list.
No matter what it is, I'll give it a try. Because after all, being a Wildcat is all about taking life by the reins and leading yourself somewhere you never thought you could go.