Wildcat Interest Group supports all UK students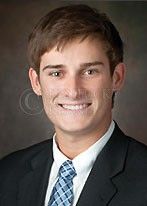 The Wildcat Interest Group is a program that has been created with three purposes: to provide a civic education for our students, to speak to elected officials on behalf of the students and to help provide assistance for students who wish to serve as ambassadors for UK while working with our Commonwealth's representatives in Washington D.C.
The recent editorial piece displayed the Wildcat Interest Group in a light that is not correct or representative of the work being done. Two student leaders are traveling to D.C. thanks to the generous contribution of the Alumni Association. There, they will create networks with our alumni in the region so support structure can be created to help UK students who are working in D.C. for a summer or semester.
These internship opportunities for UK students are important, but the group has been created to represent students' opinions, even the opinions of those who choose to not get involved in the political process.
From Pell Grants to federal funding, we work to support aid and favorable policies for our students even though this program is "not of interest to all students."
The Wildcat Interest Group is the cornerstone of what Vice President Nikki Hurt and I consider our responsibility as elected student representatives.
We hope students will use this opportunity to get involved. If anyone has any questions on how to be considered for one of these internships in the future or wishes to support the Wildcat Interest Group's initiative, please stop by the Student Government office in room 120 of the Student Center to learn more.