Modern coal mining is essential for the future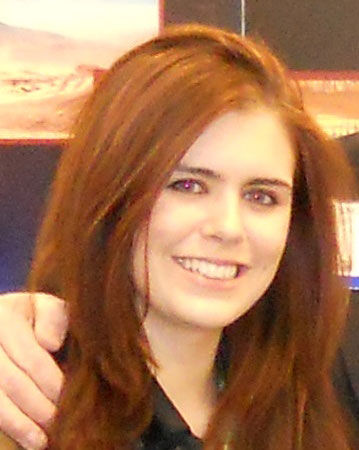 Coal —  is it, as some claim, destroying our land and health? Or is coal going to continue to be the future of energy for years to come, as others claim?
As the president of UK's Society for Mining, Metallurgy and Exploration and a mining engineering senior, I feel it is important for people to understand the modern mining industry.
The coal industry has had dark days in the past, tainting public opinion of the industry as a whole, yet many do not realize those days have passed.
Regarding safety and environmental stewardship, mining companies have set high standards for themselves, often above and beyond minimum requirements stated in regulations.
Mining, while in progress, is ugly, as are all construction projects. However, modern reclamation practices continually strive to improve the end product. Groups such as the Appalachian Regional Reforestation Initiative extensively research new methods of improving previously mined land.
Reclaimed mine sites in Appalachia are prime for development, creating locations for housing, airports, hospitals, nursing homes and recreational areas. Elk have been re-introduced onto reclaimed sites with outstanding success.
Many claim the coal mining industry is corrupt without understanding the extensive regulatory requirements to even start a mine. Regulatory agencies, such as the Environmental Protection Agency and Kentucky Department of Natural Resources, do not allow companies to ignore laws.
Mining as a whole is one of the most heavily regulated industries in all areas, from environmental impacts to the safety of miners.
Coal is disputed from mining to its use in power plants. Beyond electricity, most do not realize coal is mined for other reasons.
Our steel industry relies on metallurgical-grade coal. As for steam coal, many claim its use in power plants around UK put students at risk and are pushing for other forms of energy. These forms of energy have their place and are growing in importance as new technologies continue to improve efficiency and lower cost.
Sources of energy such as geothermal, solar, hydroelectric and wind have a growing place in the future of energy, as well as nuclear power, though they cannot completely replace fossil fuels.
According to the International Energy Agency, the world demand for coal is only going to grow in the next 20 years; some say it may even double.
The future of energy includes coal; there is no question about that. Rather than block new coal- fired power plants completely, the government and the EPA should embrace these new plants.
Technology such as carbon capture and storage is less expensive than nuclear, wind or natural gas, and has fewer emissions than older coal fired plants.
According to a National Coal Council study, requested by the Department of Energy, replacing the outdated power plants would not only reduce carbon emissions in accordance with President Barack Obama's plans, but would also create up to 800,000 permanent jobs.
Currently, according to the International Energy Agency, petroleum is the No. 1 contributor to greenhouse gas emissions at 42 percent, with coal placing second. Modernizing power plants would only help these numbers.
Coal is a controversial subject on and around UK's campus. However, the modern mining and electric industries are taking steps to improve practices for what is going to be an essential component of the global economy for the foreseeable future.