Cómo simplificar las compras de comestibles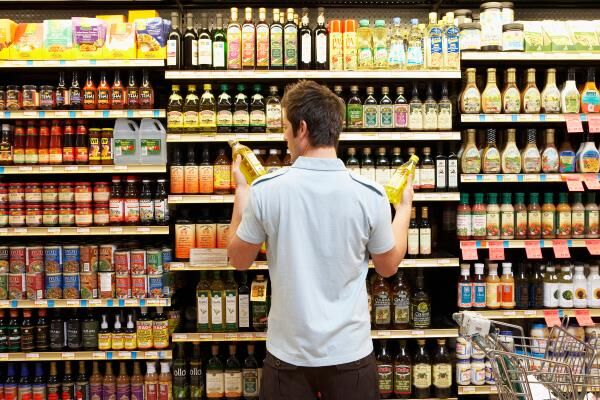 (StatePoint) Desea llenar su despensa y refrigerador con alimentos y bebidas que sabe que a su familia le encantarán. Sin embargo, en medio de la continua incertidumbre que afecta a las cadenas de suministro y los minoristas, es una tarea que a menudo es más fácil de decir que de hacer para compradores como usted.
Una forma inteligente de ahorrar tiempo y dinero mientras llena su carrito virtual o físico es apegarse a artículos que ya han sido aprobados por otros hogares. Product of the Year USA, el mayor premio votado por los consumidores para la innovación de productos, es un recurso favorito para este objetivo. Respaldado por una encuesta nacional de 40,000 compradores estadounidenses realizada por Kantar, un líder mundial en investigación de consumidores, los ganadores en una variedad de categorías de productos son reconocidos por su innovación sobresaliente con un sello rojo que puede detectar fácilmente mientras realiza sus compras.
"El distintivo sello de aprobación del Producto del Año proporciona a los compradores una guía en la que pueden confiar y ofrece tranquilidad al tomar las decisiones de compra más importantes, incluido lo que alimenta a su familia", dice Mike Nolan, Presidente y Director General Global de Product of the Year Management. "Ya sea que compre en línea o en la tienda, recurrir a esta guía le ayudará a reducir el desorden, lo cual le ahorra tiempo y dinero".
Para simplificar su siguiente viaje al supermercado, consulte los 19 ganadores de Producto del Año en alimentos y bebidas de 2022:
• Bebidas alcohólicas | ALDI-exclusive Pinot Noir Peaks and Tides – ALDI
• Panadería | ALDI-exclusive L'oven Fresh Garlic Knots – ALDI
• Desayuno | ALDI-exclusive Brioche o bagels tostados a la francesa especialmente seleccionados – ALDI
• Barras de dulce | Kinder Bueno Mini – Ferrero EE.UU.
• Queso | ALDI-exclusive Cortes para galletas saladas selección de emporio: Cheddar blanco extra picante, Gouda, Cheddar amarillo extra picante – ALDI
• Café y té | Joyba Bubble Tea – Del Monte Foods, Inc.
• Comida de conveniencia | ALDI-exclusive Park Street Deli Hawaiian o Coconut Thai Chicken – ALDI
• Dips y condimentos | ALDI-exclusive Park Street Deli Mexicali y Street Corn Dip – ALDI
• Aperitivo de frutas | Tazas de frutas Del Monte con infusiones – Del Monte Foods, Inc.
• Bebida funcional | CVS Health Adult Electrolyte Cherry Pomegranate – CVS Health
• Aperitivo caliente y picante | Takis Blue Heat – Barcel EE.UU.
• Pan bajo en carbohidratos | Aunt Millie's Bakeries Live Carb Smart – Aunt Millie's Bakeries
• Sin carne | Quorn Meatless Homestyle & Kickin' ChiQin Cutlets – Quorn Foods
• Cocina al aire libre | Kingsford Hardwood Pellets – The Clorox Company
• Comida a base de vegetales | Plant-Based Cheeze Shreds – Daiya
• Cóctel RTD | Cócteles del Capitán Morgan – Diageo
• Aperitivo salado | ALDI-exclusive Pretzels estilo pub de Clancy's – ALDI
• Refresco | Pepsi Mango – PepsiCo
• Licores | Tanqueray Sevilla Orange – Diageo
• Confecciones de azúcar | NERDS Gummy Clusters – Ferrara
Para obtener más información sobre los ganadores del Producto del Año 2022, visite productoftheyearusa.com.
Hoy en día, no hay motivo para navegar por la tienda de comestibles sin algunas herramientas de navegación. Deje que los puntos de vista de miles de otros compradores le sirvan de brújula.
Photo Credit: (c) Noel Hendrickson / iStock via Getty Images Plus