Pardon the Interlude: Q & A with Portugal. The Man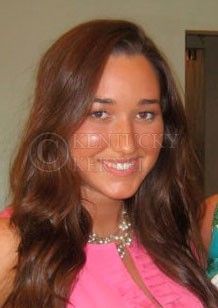 Pardon the Interlude: Jager, Portland and 'Portugal. The Man'
By: Alexandria Sardam
Deliciously funky and on the rise rock group, "Portugal. The Man" will be rocking out Busters this Sunday, April 15th. I chatted it up with bassist and back up vocalist, Zachary Carothers, to discuss what it was like growing up in Alaska, Ryan Neighbors leaving the band and what it felt like to play at some of the most sought after musical venues in the country.
Always having a good time here. Really cool city, going to go out take some pictures and have some fun before the show.
Uh, not too many. This tour is pretty fresh, we're getting to know the crew, getting to know all the Jager people. Nothing too crazy has been going on yet but we have had some pretty good times. The crowd is in a little bit more party mode on this tour any tour we have been on, and that's been a pretty fun process. It's fun to stand up there and have everyone going crazy, it's very unusual. It's nice.
Yes. There is a lot of free Jager. Free Jager flows like wine. No shortage of Jägermeister on this tour. No shortage.
[Laughter] Yes we're all taken care of on that capacity.
Well we really like the idea of how people with one name sounded good. If you hear a name like James Brown, or something, you just picture it in lights, or David Bowie.
So we also really like how the fictional characters like that blew up. Like David Bowe creating Ziggy Stardust, we love that whole idea. You saw a picture of Ziggy Stardust and he could get away with anything. You know, "it's not me, it's Ziggy Stardust!" And we just thought that shit was really cool.
And so we work as one person and so we wanted our one fictional character to represent our whole group of people. And we figured a country, one name, for one group of people with one voice in the world and so we randomly picked Portugal. We thought it'd be a good name for a guy. We tried to make "Portugal. The Man" to stop confusion about us being Portuguese and from Portugal but I think it just led to more confusion. We didn't really think that one through.
Originally it was all supposed to be, we were all going to be kind of a collective of musicians in the beginning and each member of the band had their own alter ego. Whoever wrote the song and sang the song, it would be that person.
Originally it was John was going to be "Portugal. The Man". Our keyboardist, Wes was going to be "Dr. Helicopter," and I was "Sergeant Arms," and we were the "Approaching AIRballoons" and so whenever you saw us at the beginning whoever was singing or writing the songs it'd be like, "The Approaching AIRballoons presents Portugal. The Man or Dr. Helicopter."
"Portugal. The Man" started going off pretty quick and we really didn't have time to do much else.
Whoa [pauses] I've always kind of imagined him as a total badass I guess.
I kind of picture him as a Hercules Jeter. That's what I'm thinking. And we've got a picture and song titles, not song titles, but lyrics and stuff I guess and he started off in the beginning as a man and towards the end of the last band that we were in a lot of lyrics were stories about a guy named Portugal.
So we kind of have a lot of little things, I guess that we just wrote with him. A lot of feathers and stuff.
The majority of you are from Alaska but the band is based out of Portland. Why did you all decide Portland?
Well, I had moved down there previously before the band started to go to college with a buddy, and we started another college there.
I went to Western Oregon University in Monmoth, Oregon. It's about an hour and half from Portland and we started a band up there. Oh yeah I love it. It's really—it's a smart move. A lot of people move there and it's really supportive of the arts in general, you know.
When we were first doing this, we had day jobs. I worked at a restaurant and they were cool with me leaving like a month to go on tour. They were like, "Don't worry man, come back and you can have your job back." And that was so nice. So many people don't have that and it was, I got a lot of support from my bosses and my employees and it was really fucking cool. And that's just kind of how Portland is. They're very supportive of all things like that.
You sound different from a lot of what's getting pumped out today. How did you guys get to where you're at right now?
Well I think it's a mix of growing up very, very isolated in Alaska and just what our parents listened to and then you had oldies radio and top 40 and then CD's.
That was, that was all we had. We didn't have—I didn't get on the Internet until I was 17 years old and so I didn't have a lot of outside influence.
And so it was a mix of that and then moving down to Portland where the underground music and film and art scene is just you know, flooded down there. And so it really was a mix of growing up very excluded and then moving to some place that just really opens our eyes to all of this underground music and it kind of, kind of shaped our sound.
At the beginning we always said that we wanted to— we wanted our music to sound like a mix of the Beatles and the Wu-Tang Clan. But I don't think we ever really pulled that one off. But that was the original idea and those were pretty much our favorites growing up.
Those are two awesome bands. Very cool thing to combine.
Yeah, yeah, you really couldn't tell us otherwise. "Oh yeah, yeah that that was a good idea!"
This is the season of summer festivals. You've played Lollapalooza and Bonnaroo twice? Which do you prefer?
Oh I don't know every one is so different and each has it's own, it's own vibe, it's own charm I guess.
It's [Pauses]—Bonnaroo will always hold a special place in our heart because that's the first major [inaudible] festival that we ever did and the first night that we played in, I don't think anything could have gone more perfect. We were the first band on after the sun went down, we were the first, we were kind of the first rock and roll band, a lot of it was more electronic kind of stuff or ambient.
And there was a storm coming in. The band before us had gotten stuck in an airport. So normally you have 15 minutes to set up and it's all really hectic. 15 minutes to set up and then you have to play in front of a bigger crowd than you have ever played in front of in your life and try to impress them. But the band before us wasn't there so we had like an hour and a half to get all of our stuff set up an it was really really, really really awesome.
And yeah, Bonnaroo will always hold a special place in our heart.
You know Lollapalooza is pretty awesome too, cool because they're in—they are kind of in the city. You know a lot of festivals are out in the middle of nowhere performing. And the other ones you have more of a city scene. It's really cool to see the influence the city has on those kinds of productions.
I can't really decide. It's all pretty cool and I hope to see all of them many more times in the future.
Is there a dream venue you all would like to play at?
Uh [pauses] yeah. Well I guess we're kind of checking them off. There's always different milestones when you go through your career.
There's, I guess, the next one—one of my first was playing at the Doug Fir in Portland, Oregon. I had always seen shows there and it's pretty much my favorite venue to see a show but it's a small bar and for a while we would play there. We got to do that and then we kind of moved up to the next level with the first place I saw in Portland, the Roseland, and we got to play there.
It's pretty crazy but we got to do awesome places. I think one of my favorites was when we played the Fillmore in San Francisco. Yeah that place has so much history and you're sitting in the back room thinking about the other people that have sat back there and it's—it's pretty intense.
There's always more places to go like Madison Square Garden, or something like that. I don't know where you really go from there but we've got all our favorites in all parts of the world and all parts of the country. We just like to keep going and I like to see as many new places as I can.
Tonight we're playing the original, the first House of Blues that ever was in New Orleans, so that's pretty fun. We've been here once or twice, we always have a good time here.
Yeah how can you not have a good time in New Orleans?
Yeah, it's pretty tough.
Yeah, especially when you've got all that Jager flowing like wine.
[Laughter] Yeah, totally.
It's been reported that the band is recording a new album this summer. Have you started recording yet?
Yeah, we've started the new CD. We're supposed to be writing just to get an idea of what we want to do and it's been—I'm really, really excited about the direction that the new stuff is taking. I don't know how long it'll take us to do, you know we're going to take our time with it and really think about it, but overall I'm feeling really good about everything. Yeah, it's going to be fun.
What's different about the way the band's approaching this album and what do you hope to create?
Um, well a lot of things. I guess to start off we have kind of a new lineup. We've got—we recently have a new keyboard player and a drummer. So that right there is already changing.
They're both very, very good but we'll miss our old guys a lot, for sure. They were with us for years and so this one, we'll definitely have a different vibe as far as the sounds go and the direction of it.
I don't know if it'll stick, like I said we're not sure if we've definitely got a whole form or a more aggressive tone and it's going to be really fun to play live when we start doing that.
How do you feel about all the guys leaving the band?
I miss them, but it's for the best. We're all still friends, I mean Ryan still lives at our house in Portland, he's watching it while we're gone. You know I still see Jason and when we're at home, I see him every other day.
It's just when you're—I think it was the best move for everybody, personally and for the band. You know I think it's going to go well and luckily we have a lot of friends and the two guys that we got to come in and fill them, are some pretty big shoes to fill for just how much those two had done.
We have some pretty good friends that we know that are pretty talented so it's not like we were just holding auditions for random—we weren't just holding auditions for random musicians or anything.
You know people that we know, people that we trusted. Our keyboard player, he recorded on our first record and he's done a few tours with us and so they kind of fit in instantly.
In the near future do you see the band evolving anymore? I know you've gone through different members and different record labels. What do you see for the band in the future?
I think we've got a pretty good group right now, to tell you the truth. I feel like we'll be playing with these boys for a while and hopefully playing Atlantic for a while. We're very happy with that label and it's the best one we could possibly go to, in our eyes.
So hopefully things stay that way and if not I'm sure we'll make the best of whatever we can do.