UK employee, former Kernel projects editor arrested and charged with bank robberies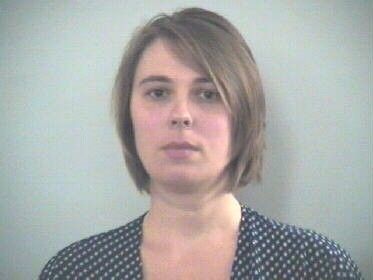 A University of Kentucky employee and former Kentucky Kernel projects editor was arrested and charged Saturday in connection with robbing four area banks.
Crystal Reeves Little is an administrative support associate in the research integrity department, UK spokesman Jay Blanton said.
She was a former reporter and projects editor for the Kernel. She also worked at the Kernel several months as a full-time employee after her graduation.
Her arrest Saturday came after police received a tip following a robbery of the PNC Bank at Tates Creek Centre.
In addition to the PNC Bank robbery Saturday, Little was charged in connection with three other bank robberies in the past two years: Forcht Bank on Southland Drive in June 2010, Fifth Third Bank on Euclid in October 2010 and American Founders Bank on Walden Drive in August 2011.
A weapon was never shown, but was implied, police said.
She wore a pink toboggan, gold-plated mirrored sunglasses and a dust mask as her disguise during the robberies, police said.
She will  be arraigned Monday at 1 p.m., police said.  She is being held on a $30,000 full-cash bond.
Little was also arrested on May 22 and charged with 1st degree unlawful access to a computer.  Her charges were amended on July 25 to 3rd degree, with her next court date for those charges scheduled for Oct. 31.
Little was an award-winning student journalist during her tenure at the Kernel.  She placed 12th for feature writing in the William Randolph Hearst competition. She was the summer editor of the Kernel in 2006.  The Kernel won a Pacemaker Award, the top award for college newspapers, during her tenure as projects editor.