Exiting IFC president reflects on term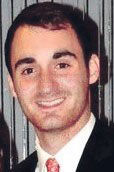 By Nolan Jackson, guest columnist
[email protected]
To the members of our university family,
This afternoon, I complete my term as Interfraternity Council president, as the Council officially installs president-elect Michael Gant for 2013. Consider this parting letter my final report on the cumulative strides the council took and the progress it made in such a transformative year.
In January 2012, during the first weeks of our terms, the Executive Committee sponsored a plenary retreat for incoming officers to draft the year's agenda and budget. The retreat grew our relationships and established each officer's goals by which to measure his efforts.
I am proud to announce the council's plan to sponsor a second retreat for outgoing and incoming officers and chapter presidents-elect to develop camaraderie and transition officers in preparation for their terms.
Spring and fall 2013 formal recruitment periods attracted over 1,200 potential new members. Summer advising sessions and unprecedented promotion generated overwhelming interest and community growth.
Formal recruitment introduced enhanced registration and notification software, a mobile application and a recruitment fee that grew revenue by thousands for future programming. Most importantly, council efforts legitimized its process for community expansion. Additionally, the council added three full-status and one petitioning-status chapter, growing membership to 21 member chapters.
In a year of university infrastructural development, IFC visited regional campuses with university administrators to evaluate Greek residential villages and develop a blueprint for a similar village at the University of Kentucky.
It hosted forums with chapter leaders, housing corporations and alumni associations to share initiatives, identify obstacles and promote chapter participation for residential expansion.
For the first time in several years, the Executive Committee reviewed the council's constitution and bylaws, amending recruitment eligibility, officer eligibility and duties, and strengthening community service accountability. Judicially, I am proud to report continued legitimization of the council's Judicial Board.
In 2012, though it addressed infractions within the community, the Judicial Board did not permanently suspend a single chapter's operations.
More importantly, it engaged community members and university officials to negotiate addenda to game-day tailgating policies and open discussions about the role of alcohol on campus.
Academically, the council shared its scholarship policies with other councils as the most stringent yet proactive scholarship efforts in the southeastern region, possibly the country.
Chapters retained each semester's 3.0 cumulative chapter GPA mandate and developed a proactive partnership with The Study to benefit individual members.
By semester's end, the Interfraternity Council will have raised over $27,000 for regional charities — $22,500 for its cooperatively sponsored Habitat For Humanity housing build and $5,000 for DanceBlue's 2013 Golden Matrix Fund.
For a second year, the Panhellenic and Interfraternity Councils and campus Habitat chapter provide the first home for a family in need. Additionally, the council Executive Committee's charity basketball game and "All You Can Eat" event attracted sponsorships, celebrity participation and hundreds of attendees.
Overall support for these young initiatives generated thousands of dollars in charitable donations to benefit the Commonwealth of Kentucky and Lexington communities.
I am proud of the 2012 Executive Committee's leadership. I believe cumulative efforts by council members improved governance and thrust the fraternity community forward.
I hope the incoming committee retains some of the precedential initiatives established by our council.
I am most proud, though, of the relationships formed and skills developed as Interfraternity Council president.
To those with whom I interacted and oversaw, I humbly thank you for your continued patience and support. The experience undoubtedly grew my perspective, and I could not be more appreciative of the opportunity to lead.
Fraternally,
Nolan M. Jackson