Cats to face Vanderbilt in SEC Tournament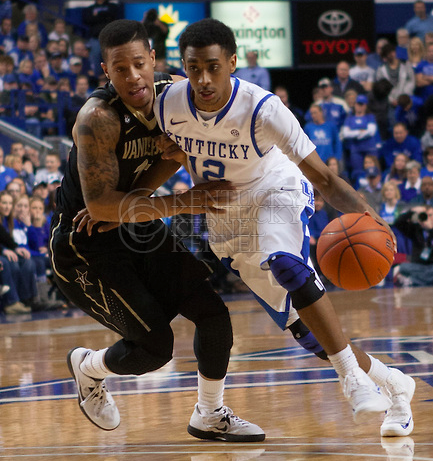 Staff report | @KyKernelSports
Vanderbilt defeated Arkansas, 75-72, Thursday to book a SEC Tournament matchup with second seed UK on Friday evening.
A career-high 20 points from junior forward Rod Odom helped the 10 seed Commodores past the seven seed Razorbacks.
The Cats and Commodores will sqaure-off at 7:30 p.m. Friday.
Follow @KernelJohns and @DSchuhKernel on Twitter for extensive coverage from Nashville's Bridgestone Arena.
Friday schedule:
1 p.m. – 1 seed Florida (24-6, 14-4 SEC) vs. 9 seed LSU (19-11, 9-9 SEC)
3:30 p.m. – 4 seed Alabama (20-11, 12-6 SEC) vs. 5 seed Tennessee (20-11, 11-7 SEC)
7:30 p.m. – 2 seed UK (21-10, 12-6 SEC) vs. 10 seed Vanderbilt (15-16, 8-10 SEC)
10 p.m. – 3 seed Ole Miss (23-8, 12-6 SEC) vs. 6 seed Missouri (23-9, 11-7 SEC)