Rand Paul to give talk about economy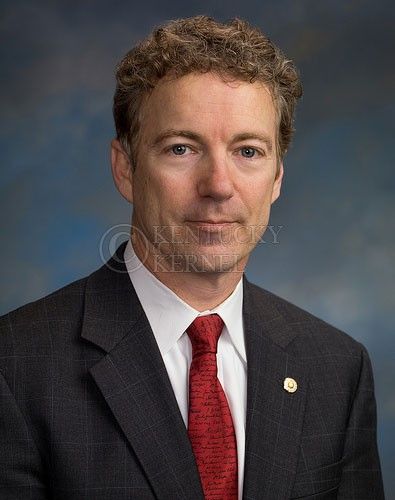 By  Anyssa Roberts| @KyKernel
U.S. Sen. Rand Paul (R-Ky.) will continue his crusade for free enterprise in America when his speaks at UK.
Paul will give his presentation, "Restoring Economic Freedom," at 2 p.m. on Wednesday in the Student Center's Worsham Theater.
The event is sponsored by the BB&T Program of UK's Gatton College of Business and Economics, and is open to the students as well as the public.
The BB&T Program was established from the BB&T Corporation to promote research and teaching regarding understandings of free enterprise, according to the Gatton website.
The son of former congressman and 2012 Republican presidential candidate Ron Paul, Rand Paul first received national attention in 2008 when making political speeches on behalf of his father, according to The Washington Post.
Rand Paul, whose residence is in Bowling Green, Ky., where he was an opthalmologist before his election, is the first U.S. senator to serve simultaneously with a parent in the House of Representatives.
Paul is a member of the Republican Party and tea party movement. He describes himself as a "constitutional conservative" and a libertarian.
He recently made national headlines for a 13-hour filibuster, in which he questioned whether the Obama administration had the authority to use drones to kill Americans on American soil.
As a member of the tea party movement, Paul has been advocating for term limits, a balanced budget amendment and the Read the Bills Act (a proposal to require Congress to read the legislation that it passes), as well as the widespread reduction of federal spending and taxation.
"Senator Paul has well known views on this matter," said Gatton endowed professor of economics John Garen. "Economic freedom is something people often don't think about. I think he is an experienced speaker and he knows how to make it relevant."
Paul will share his findings and viewpoints on the state of economic freedom in America and open up to questions from the audience in a Q-and-A session.
Garen said the role of government is crucial in this regard, and Paul articulates a noteworthy viewpoint on these matters.
"I anticipate that our students, as well as the entire university community, will benefit from being able to hear from an important policy maker as Senator Paul," Garen said.