Dishing up Kidney-Friendly Recipes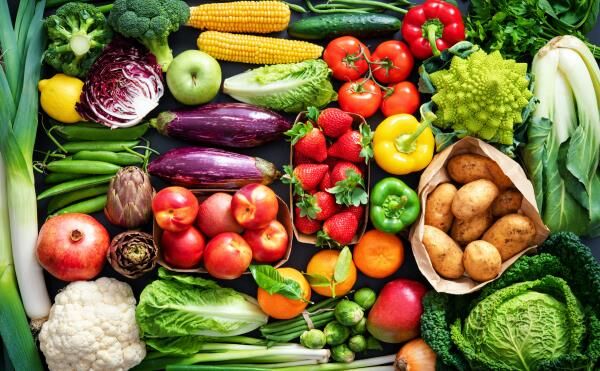 (StatePoint) If you are living with – or know someone who has – a rare kidney disease, you know how important it is to speak with your healthcare team about proper management strategies, including diet modifications. This is especially important for those living with autosomal dominant polycystic kidney disease (ADPKD), a rare, genetic disease that causes fluid-filled cysts to develop on and progressively enlarge both kidneys.
Chef Duane Sunwold knows all too well how proper nutrition can be an important approach when it comes to managing kidney diseases. He was diagnosed with a rare disease over two decades ago, and after trying different treatments for 18 months, he began discussing dietary changes to promote kidney health with his medical team.
"Like many newly diagnosed patients, I was working closely with my healthcare team on strategies that can effectively manage my condition," said Sunwold. "As a chef I was particularly intrigued by adopting healthy eating habits that could positively affect my kidney health. While every condition and experience is different, I was thrilled that this approach helped my kidney disease."
Kidney disease patients should speak with their healthcare team to understand the risks of disease progression as well as effective management strategies, such as what specific diet modifications may be appropriate for them. However, some general guiding factors include limiting sodium, eating smaller portions of protein, choosing foods that are heart healthy, and lowering phosphorus and potassium intake.
Delicious and Healthy Options
"Kitchen Creations for Kidney Health" is an assortment of kidney-friendly meals that are rich in flavor and meet several nutritional guidelines, including low-sodium options and plant-based dishes. If you or a loved one are living with a kidney disease like ADPKD, visit NephU.org/kitchen-creations for a number of healthy and delicious recipes to try. Recipes range from main dishes to appetizers to share, including the below crowd favorite:
6 servings
Ingredients:
1 (15 oz.) can cannellini beans, rinsed and drained
2 cloves roasted garlic
2 tablespoons lemon juice (juice of 1 lemon)
2/3 cup oat milk
2 tablespoons chopped parsley
1/4 teaspoon white pepper
1 teaspoon distilled vinegar
1 teaspoon onion powder
1/2 teaspoon garlic powder
1/2 teaspoon chives
1/2 teaspoon dried dill
Reminder: Canned and/or frozen foods such as beans, vegetables or fruit should be void of additional animal fats (e.g. lard), sodium, potassium, phosphorus, or sugar.
Directions:
In a food processor, combine beans, roasted garlic, lemon juice, oat milk, chopped parsley, white pepper, distilled vinegar.
Mix onion powder, garlic powder, chives, and dried dill. Add this blend to the food processor.
Blend ingredients until smooth.
Pour mixture into a bowl and chill in the refrigerator for 30 minutes before serving.
Serve with vegetables sticks like, celery, carrots, peppers.
Disclaimer: Please be advised that some of these foods may contain wheat/gluten, milk, eggs, peanuts, tree nuts, fish, shellfish, soy or other foods that may cause allergic reactions in some people. Please contact your healthcare provider if you are concerned about food allergies or other food-related reactions such as food sensitivities.
If you would like to view more kidney-friendly recipes or submit one of your own for consideration, go to NephU.org/kitchen-creations. And when you gather around the table to enjoy these dishes, take the time to address important conversations about family health history. By discussing the risk of inherited conditions like ADPKD, which has a 50 percent chance of being passed down to a child, you'll help empower your loved ones to speak with their healthcare team early on before the disease progresses. Despite ADPKD only impacting an estimated 140,000 American adults, it is the leading inherited cause of kidney disease and fourth-leading cause overall of end-stage renal disease.
To learn more about ADPKD, including tips on how to start the conversation with your family members, check out ADPKDQuestions.com.
Photo Credit: (c) AlexRaths / iStock via Getty Images Plus