5 Fun Ways to Keep Kids Busy After School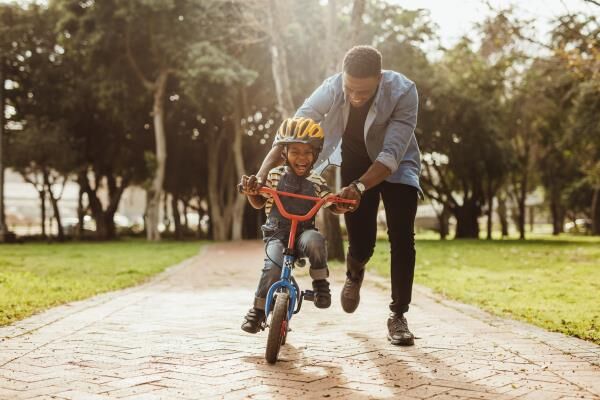 (StatePoint) While television and video games are classic after school staples, there are better, more fun ways to keep kids busy in the afternoons. Here are five fun ideas to try:
1. Bike rides: Cycling is beneficial to strength, cardiovascular health and mental wellness. It's also a great opportunity for kids to gain a bit of independence and explore the world around them, and there is no better season than spring to encourage them to get off the couch and out for a ride.
2. Music making: Kids don't need to be enrolled in a formal music program at school to experience the joys of making music. With a portable keyboard like those in the Casiotone series, which offer learning and composition tools that grow with a musician's skills, kids can use their afternoons to self-direct their musical education. Every model is under 10 pounds and features a battery-powered option, making them the perfect size and design for teens and tweens who want to start a band.
3. Giving back: Children are never too young to learn the importance of giving back to their community. From offering a helping hand at an animal sanctuary to visiting seniors residing in an assisted living facility, there are many volunteer opportunities perfect for kids.
4. Math fun: Outside the classroom, mathematics can be all fun and zero pressure. Be sure to offer kids tools that will allow them to uncover, on their own terms, the way mathematical concepts work. The basic, scientific and graphing calculators available from Casio are all intuitive and easy to use. Some of the advanced models even offer Python programming, a great feature for budding coders.
5. Dinnertime: Knowing how to put together a meal is an invaluable life skill, and one that many kids leave home without having achieved. Have your child regularly help you out with dinner, giving them age-appropriate tasks to complete. It's not only a great way to spend some quality time together during the busy week, but they will also begin to pick up the fundamentals of cooking.
With a little creativity, your child's afternoons can be a time to be a time for them to get active, build new skills and try new hobbies.
Photo Credit: (c) jacoblund / iStock via Getty Images Plus