Student pleads not guilty after drone crash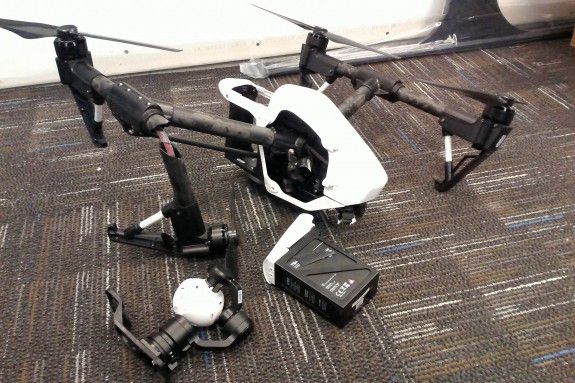 By Marjorie Kirk
UK law student Peyton Wilson pleaded not guilty to wanton endangerment charges Tuesday in the Fayette Country District Court after crashing a drone into Commonwealth Stadium during the Louisiana-Lafayette football game.
UK does not allow drones to be flown over the stadium and the Federal Aviation Administration prohibits flying within five miles of an airport, which includes UK Chandler Hospital's helipad.
Wilson will face a jury at the Fayette County District Court on Oct. 28 at 10 a.m. for the misdemeanor charge filed by UK Police.
"We are confident that when this goes before a jury this matter will be found not guilty," said Wilson's attorney Luke Morgan. "We believe that it is wrong for the government to criminalize something that they have not even found enough time to regulate."
While regulations and proposed legislation about drones have fallen through in Kentucky's state legislature, the federal government announced Monday that may require some drones to be registered with the Federal Aviation Administration, according to an article by the Associated Press.
Morgan said he and Wilson have heard the FAA is looking into the case, but he did not say whether they would press charges.
The FAA prohibits flying near stadiums with capacities of 30,000 or more people.
"We think that if any entity has jurisdiction over this it might be the FAA rather than the state courts," Morgan said.
Morgan received his Juris Doctor degree from UK College of Law and considered running for the Republican nomination for Kentucky attorney general in 2014.
UK Police Chief Joe Monroe said the university would not press any other charges.
A military parachutist said he had to take emergency evasive maneuvers to avoid the drone, which came within 20 feet of him. The FAA has not pressed charges.